German passion music in Concertzender Live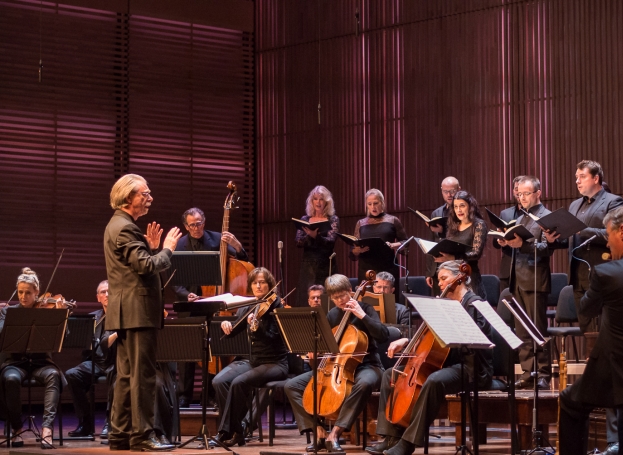 In Concertzender Live on Thursday 8th March two concert recordings from the Early Music Festival 2017 with German passion music from the Baroque in which the viola da gamba plays an important role: Ricercar Consort plays Telemann and the Nederlandse Bachvereniging plays Buxtehude. 
Telemann: Du aber Daniel
The notoriously productive Telemann composed twenty yearly series of cantates. Philippe Pierlot chose for the concert with his Ricercar Consort some of Telemann's loveliest: the youthful work "Trauer Actus", the psalm composition "Ach Herr, strafe mich nicht" and the brilliantly orchestrated funeral cantata "Du aber Daniel" in which the soprano, oboe and gambas play the main parts.
Buxtehude: Membra Jesu Nostri
Jos van Veldhoven, conductor of the Nederlandse Bachvereniging, chose for his festival concert works by the illustrious organ teacher of Johann Sebastian Bach: Dieterich Buxtehude.
Diens 'Membra Jesu Nostri' is a cycle of seven cantatas which together form an impressive meditation path beside the body of Christ. In the sixth cantata, 'Ad cor',  Buxtehude uses a gamba consort creating a new sound scene.
The sound of the gambas, often associated in German baroque with pain and death, emphasises the closeness of the love for the suffering Christ.
Broadcasts:
Thursday 8th March 2018, 20.00 – 22.00
Friday 17th March 2018, 15.00 – 17.00