Gregorian chant in Concertzender Live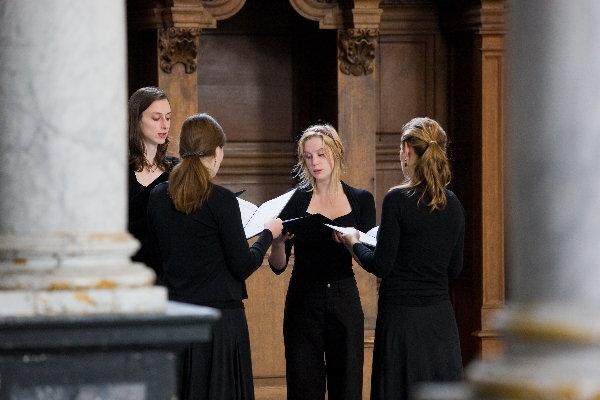 In Concertzender Live on Thursday 25th June (20.00-22.00) you can hear 2 concert recordings of Gregorian chant, sung by ensembles Psallentes and Cappella Romana. We made the recordings during the Utrecht Early Music Festival 2014.

The Flemish group Psallentes (see photo) conducted by Hendrik Vanden Abeele performed on 5th september 2014 in the Sint Willibrord Church in Utrecht the Gregorian offices written for the king's daughter Walburgis in a antifonarium from Zutphen. Walburgis joined a nunnery at an early age, converted large parts of what would become the Hapsburg Empire and was canonised after her death.
The American ensemble Cappella Romana conducted by Alexander Lingas will be singing Byzantine music from around the time of the Fall of Constantinople in 1453; hymns and the so-called Byzantine motets by Dufay.
The concert took place on 7th September 2014 in de Augustine Church in Utrecht.
Broadcasts:
Thursday 25th June 2015, 20.00-22.00
Friday 3rd July 2015, 15.00-17.00