Hardbop drummer Eric Ineke completes his three parter about Max Roach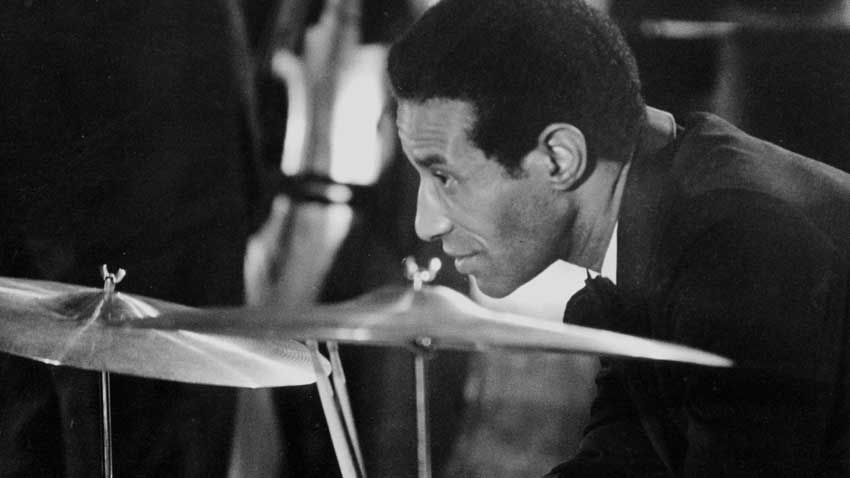 Saturday 15th Jan, 17:00 – House of Hard Bop. Drummer/composer Max Roach 's music has an almost endless spectrum of variations. Changing time schemes, creative forms, political engagement… never a dull moment.
Roach used no fewer than four wind players, a vocalist and two percussionists for the album Percussion Bitter Sweet (1961) . Carlos Valdés and Carlos Eugenio – resp. congas and cowbell – provide rhythmic accompaniment to Man From South Africa.  Want to move or click your fingers to this attractive music? Watch out – : it's an uptempo blues form in 7/8 time (4+3).
Abbey Lincoln's lyrics in Mendacity,  written by "Chips" Bayen, is about politicians lying.  Eric Dolphy's solo in this piece is mesmerising.
The Drum Also Waltzes is the opening of the album Drums Unlimited,  recorded  in 1965-66. It's a Roach solo. In an easy-going 3/4 time, he tells an interesting story in which silence also plays a constructive role.
In Nommo – in 7/8 time – he shows himself to be a master of brushes.
St. Louis Blues is the only piece in this programme Roach didn't compose. He arranges this classic in his own style using tempo and time changes. Lovely solos from trumpeter Freddie Hubbard, saxophone players Roland Alexander and James Spaulding and finally Roach himself. The piece reaches a thrilling climax after his drum solo .
The programme finishes with In the Red (A Xmas Carol), a strong contrast in tempo with the previous piece.
Never a dull moment!
House of Hard Bop – a programme by hardbop drummer Eric Ineke