In Memoriam Christopher Hogwood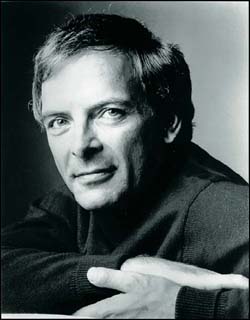 Christopher Hogwood, the British conductor, harpsichordist and musicologist, died on 24 September 2014. We will be paying tribute to this pioneer of Early Music in a programme on Sunday 5 October at 15.00 CET.
Sir Christopher Hogwood was an important figure in the world of Early Music. At the height of his fame he sold more CDs than the 3 Tenors! He established the Academy of Ancient Music in 1973 and recorded more than 200 CDs with them.
Hogwood worked together with famous sopranos such as Kiri te Kanawa, Cecilia Bartoli and Emma Kirkby. He recorded Handel's Messiah with Emma Kirkby in 1980, one of the 20 best recordings of all time according to the BBC Music Magazine.
Our programme In Memoriam Christopher Hogwood will present a selection from his many recordings, mostly from the 1990s, but also some from the 1980s and 1970s. Most of them are made together with his Academy of Ancient Music, but there is also a recording of Hogwood as a conductor with the ensemble L'Arte dell'Arco, and one as harpsichordist playing music by Pietro Antonio Locatelli.
Broadcasts:
Sunday 5 October 2014, 15.00 – 17.00 CET
Monday 13 October 2014, 11.00 – 13.00 CET