Jackie McLean's altosax will blow your mind…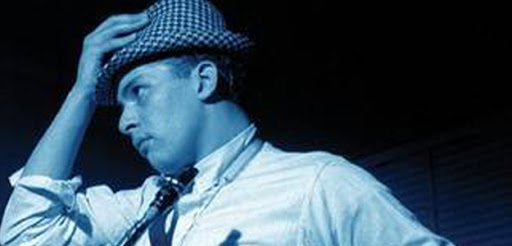 Saturday 17th July 17:00  – House of Hard Bop. Hardbop altosax player Jackie McLean is Immediately recognisable by his raw sharp tone, and by diverging from the narrow path of tonality.
Off-key…  It can irritate, but his intense passionate playing is unmistakeable. He recorded twenty albums for Blue Note Records under his own name, mainly in the 60's. The recordings for the album Vertigo date from 1959, 1962 and 1963, but were only released in 1980 by Blue Note.
In five of the pieces the drummer is Tony Williams , alongside McLean, trumpeter Donald Byrd, pianist Herbie Hancock and bassist Butch Warren. McLean took Williams on when he was 16 (!) . On his 17e Williams went to Miles Davis to drive things along in his Second Great Quintet . It became a long association during which the young drummer developed with the  rapid style developments of his employer.
In the remaining Vertigo pieces we hear Kenny Dorham (trumpet), Sonny Clark (piano), Butch Warren and drummer Billy Higgins. A mouth watering lineup.
In short, another delicious Blue Note.
House of Hard Bop – a programme by Eric Ineke