Jubilee broadcasts: Concertzender 30 years!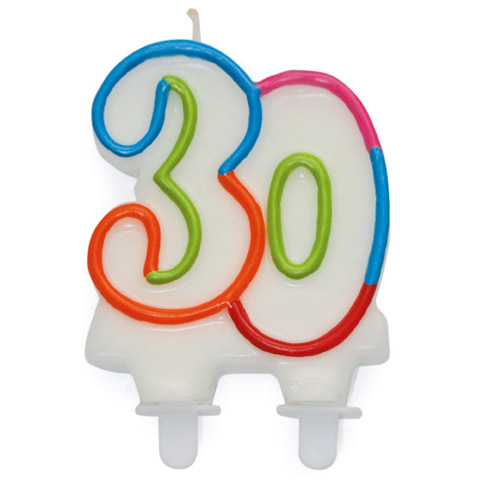 This month marks the 30th anniversary of the Concertzender! We will be celebrating this milestone with special live broadcasts on Saturday 30 November and Sunday 1 December from 12:00 to 20:00.
What can you expect during the broadcasts?
Saturday 30 November: Classical Music, Early Music, World Music and Jazz
Director Sem de Jongh will kick-off the marathon broadcast from our studios in the Conclusion building in Utrecht at 12:00 on Saturday.
12:00 – 14:00 Classical Music
Pianist Geoffrey Madge presents a programme of classical music.
There are performances by guitarist Christiaan de Jong and a horntrio led by Jasper de Waal. There is also an interview with one of our colleagues from the early days of the Concertzender, Wim Vriezen.
14:00 – 16:00 Early Music
A special jubilee broadcast of De Musyck Kamer. In this programme, Walter Huijten, one of our board members and Govert Jan Bach, the maker of our Bach Ad Infinitum programme will talk about their favourite music. There is also a performance by the harpist Emma Huysser and Marijke Ferguson will explain the importance of the Baroque harp.
16:00 – 18:00 World Music
This begins with an interview with programme maker Gosewijn van Beek, who will then present a melancholy celebration of our anniversary in a special edition of his programme Metamorfosen. This is followed by an interview with musicologist and music journalist Charlie Crooijmans who will tell us about the role that music plays in her life, recalling memorable concerts and playing music from Womex. There will also be a performance by the Indian violinist Satyakam Mohamsing in Acoustic Roots.
18:00 – 20:00 Jazz
Jazz programmers from the Womex festival will be telling us something about themselves and playing their favourite music. Then Hans Mantèl will present a selection of jazz music together with his guest Aad van Nieuwkerk from Radio 6.
Sunday 1 December: Interfaces, Contemporary Music and Crosslinks.
12:00 – 14:00 Interfaces
12:00 Door de Mazen van het Net
Programme maker Ton Maas welcomes the group Boi Akih, who will be performing live in the studio.
Boi Akih is a jazz/world music trio from Amsterdam consisting of Monica Akihary (vocals), Niels Brouwer (guitar and prepared guitar) and Sandip Bhattachraya (tabla and percussion). The group combines the musical traditions of the Moluccas and Bali, Dutch (European) jazz, improvised music, classical Indian music and traditional African music.
13:00 The Sound of Movies
Programme maker Kees Hogenbirk meets the composer Bob Zimmerman who was responsible for the music for 'De Nieuwe Wildernis' a documentary made by Ruben Smit and Mark Verkerk about the nature reserve the Oostvaardersplassen. Bob Zimmerman is also known for his scores for the films: Ann Bloem, De Avonden, Tirza and Süskind.
14.00 – 16.00 The Sound Department
Recording engineer Wijnand de Groot will for once be in front of the microphone and will share anecdotes and let us hear some of his favourite concert recordings.
16.00-20.00 Contemporary Music – Crosslinks
(a)Live & (RE)turn To Zender
The Contemporary Music / Crosslink contribution is called (a)Live & (RE)turn To Zender and fills the final four hours of our celebrations. The aim of the programme is to forge links between different styles of music and between various musicians, composers and experts from the field of contemporary music.
Contemporary music in the form of compositions, sound explosions, noise, improvisation and soundscapes wil be brought together in a vortex of instant-composing.
The total production will be structured by sound-designer Roland Kuit. Gerard Meulenberg will interview the musicians involved in these 'instant composing sessions' who will include David Dramm, Anne Wellmer, Daniel Cross, Jasper Stadhouders, Leo Svirsky, Robert van Heumen, Ton Verhiel, the members of Grey Lotus, Mark Alban Lotz and Bram Stadhouders. There will also be some composed pieces performed by Grey Lotus, Ton Verhiel and Rosanne Philippens.