Listen to the St Matthew Passion with your ( grand) child : Heaven and Earth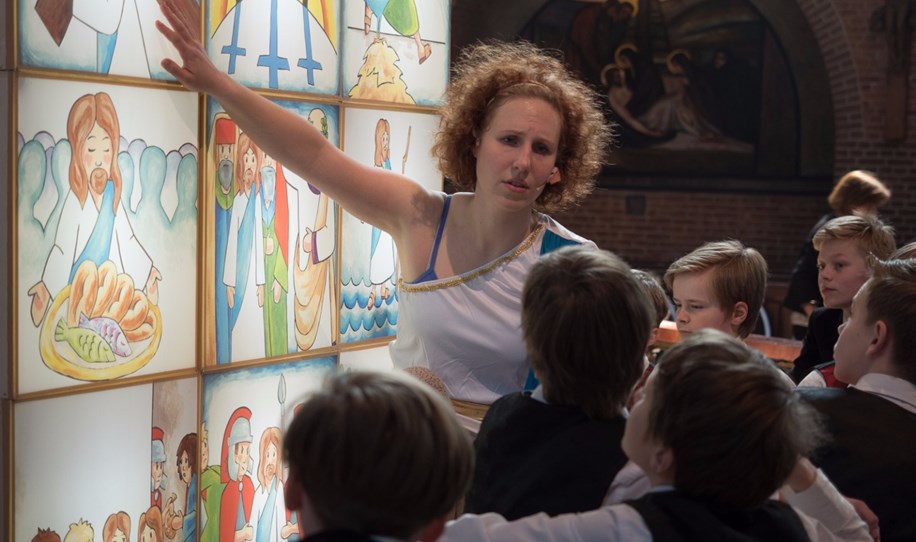 Now available on demand!
On Thursday 15th March there's a special broadast, live from the Waalse Kerk in Amsterdam. Under de name Hemel en Aarde  Ton Koopman selected pieces from Bach's St Matthew Passion for a children's concert, describing Jesus's fate. Listen with your (grand)child to this special concert via the Concertzender Live-theme channel on the website of the Concertzender.
Click here to listen to thebroadcast:
Together with Ton Koopman, Marieke Koopman and Boudewijn Scholten the Early Music Season presents a special childrens' concert in the Waalse Kerk in Amsterdam, under the title Heaven and Earth. Koopman made a basic selection for children of 6 and upwards from chorusses and arias from the St Matthew Passion, which he performed exactly as Bach wished, with choir , soloists and orchestra. Actress Marieke Koopman plays the daughter of mayor Pontius Pilatus, asks her father probing questions about Jesus' fate: for children sensitive  dilemma's around Bach's lovely music for all ages.
The Concertzender will record this and broadcast it live via the live-stream on its website.
With:
Ton Koopman and The Amsterdam Baroque Orchestra & Choir
Marieke Koopman
Boudewijn Scholten
Broadast: Thursday 15th March, 16.30 via the Theme channel Concertzender Live on  Concertzender.nl
Here's more information about the children's concert on the site of the Waalse Kerk.