Lotz of Music || Meinrad Kneer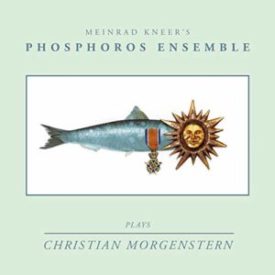 The final programme in our series Lotz of Music is broadcast on Friday 25 October at 20:00 CET. Ton Maas' guest is Mark Alban Lotz.
In the fourth and last programme of the series the music selected by Mark Alban Lotz again takes us to distant places. But the programme starts with 'Das Bild' by Meinrad Kneer's Phosphorus Ensemble, music based on the poem by Christian Morgenstern:
..Aus seinem Rahmen trat dein Bild
und schlang den Arm mir ums Genick –
und, eingewurzelt Blick in Blick,
durchgingen wir ein fremd Gefild …
Die Deutsche Sprache at its best, something that no-one can have problems with, at least accoording to Ton Maas.