Luitdagen 2018 in Concertzender Live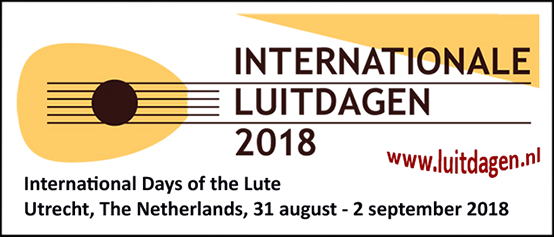 In Concertzender Live on Friday 13th September we're broadcasting recordings from the  International Luitdagen 2018 in Utrecht.
We start with the The Modena Consort with their concert 'Burgundian Consort(s)'. The ensemble is playing in an unusual  combination: soprano, four renaissance-traverso's and a lute duo.
The programme consists of Burgundian music from the late 15th and early 16th centuries.
The Amercian lute player Crawford Young played a  solo recital called "Il mio liuto, la mia cetra". Translated: 'Burgundian and Franciscan tabulatures from Italian song books from the early Renaissance'.
Finally we're playing the first part of the concert by The European Lute Orchestra led by Gian Luca Lastraioli, which took place in the Geertekerk in Utrecht. The programme consists of German, French, English and Italian suites from the 16th and 17th century.
Broadcasts:
Friday 13th September 2019, 14.00 – 16.00
Tuesday 17th September 2019, 14.00 – 16.00