Maurice Steger and Dorothee Oberlinger in Concertzender Live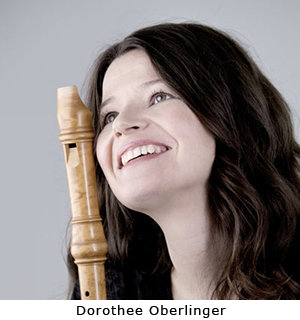 In Concertzender Live on Thursday 12 November (20:00-22:00) we're broadcasting concerts from this year by two well-known recorder players: Maurice Steger en Dorothee Oberlinger.
During the Robeco Summer Nights 2015 the baroque orchestra Concerto de Cavalieri was conducted by Marcello Di Lisa.Together with recorder player Maurice Steger they played baroque concertos by Händel, J.S. Bach, Corelli and Antonio Scarlatti.
The performance took place on 16th July 2015 in the Grote Zaal of the Amsterdam Concertgebouw.
In May of this year recorder player Dorothee Oberlinger and harpischordist Florian Birsak played a recital during the Open Recorder Days 2015 in Amsterdam.
They played recorder music from Melting Pot London in the programme The Pleasant Companion. This consisted of music by Parcham, Finger, Sammartini, Blow, Purcell, Händel and Schickhardt.
In Concertzender Live we're broadcasting both recordings.
Broadcasts:
Thursday 12th November 2015, 20.00-22.00
Friday 20th November 2015, 15:00-17:00