Meditative English music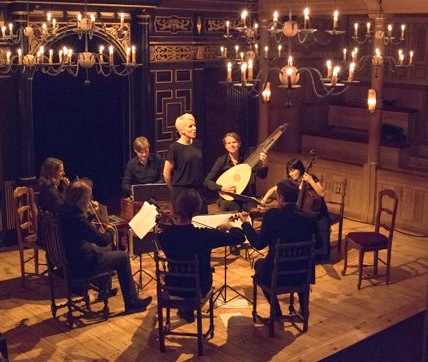 On Friday 8th April in Concertzender Live (15:00-17:00) you can hear one of the highlights of the Utrecht Early Music Festival 2015: the concert The Image of Melancholy by the Norwegian ensemble Barokksolistene.
On 5th September 2015 the Norwegian musicians of Barokksolistene played a very special  (and successful) concert in the Utrecht Geertekerk.
Leader and violinist Bjarte Eike combined the sad consorts of Dowland and Holborne with Norwegian melodies.
He describes it himself as: "Altogether it forms a musical marriage between Scandinavian melancholy, the rich sounds of the Elizabethan consort and a modern approach to music making."
Listen on Thursday 31st March or Friday April 8 in Concertzender Live to our concert recording and undergo this meditative experience.
You can also hear the striking voice of the Norwegian soprano Berit Norbakken.
The other concert recording is of the Fabulous Fringeconcert by the French harpsichordist Jean-Christophe Dijoux.
On 3rd September 2015 in the big hall of TivoliVredenburg he played the programme 'From England And Beyond'. English music by the virginalists Farnaby, Morley, Philips and Byrd.
Broadcasts:
Thursday 31st March 2016, 20.00-22.00
Friday 8th April 2016, 15.00-17.00