Miles Davis Retrospective – 3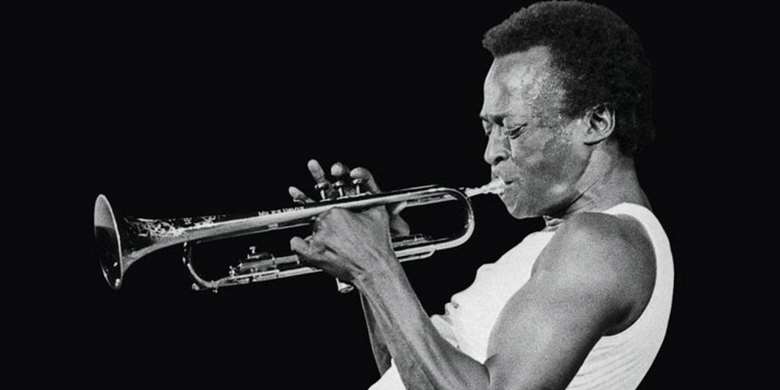 Concertzender Live on Saturday 26 June at 14:00 CET presents Miles Davis At Carnegie Hall 1961. In the spring of 1961 Miles Davis agreed for the first time to perform in this famous concert hall in New York. It was a benefit concert for the African Research Foundation and that was the reason that he agreed.
He performed both with his quintet and with the orchestra of Gil Evans. The quintet had recently undergone an important change: tenor saxophonist John Coltrane had – very unfortunately – left the group, Hank Mobley had filled the void he left behind. The other members of this excellent quintet were Wynton Kelly (piano), Paul Chambers (bass) and Jimmy Cobb (drums). The performance in the sold-out venue received extremely enthousiastic reactions and reviews.
The performance by the quintet opens with Walkin' a tune that had been part of Davis' standard repertoire since 1954 – and would remain so for a long time afterwards -, this time in an up-tempo version. Oleo, a composition by Sonny Rollins, is also a piece that Davis frequently performed and recorded. Again, this was played in a fast tempo. In the following number No Blues, a simple tune with an effective call-and-response theme, the quintet slows down. The famous slow section of the Concierto de Aranjuez is one of the pieces played with the Gil Evans orchestra. Throughout the concert both Davis and his rhythm section are in top form.
The was one (political) incident during the concert. Drummer Max Roach came on stage with a placard with the text: Africa for the Africans! Freedom Now! and took a prominent position at the centre of the stage. The other musicians and the public looked on in surprise. Davis was angry, stopped playing and left the stage. Security removed Roach and another protestor from the stage. After a lenthy ovation Davis agreed to continue with the performance. A critic wrote: "He returned to the stage, a different musician, swinging with controlled violence."
Concertzender Live – a programme by Jaap van de Klomp