Miles, Mette and Utrecht Jazz Archipel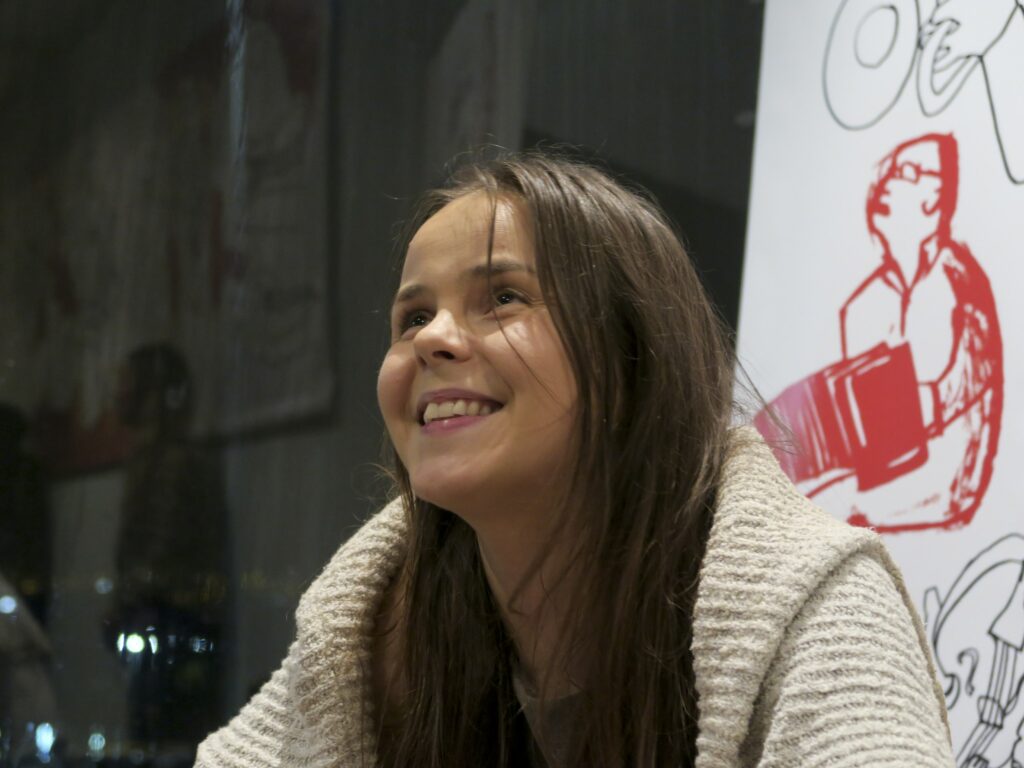 Saturday 29 July 2023, 14:00 CET – Past, Present & Future.
Past: Miles Davis' classic Milestones from 1958, with the top line-up of his First Quintet + alto saxophonist Cannonball Adderley.
Present: Utrecht Jazz Archipel, including saxophonist Kika Sprangers and singer Henk Kraaijeveld.
Future: The Norwegian saxophonist Mette Henriette with music from her ECM album Drifting.
Dr. Jackle, a blues by Jackie McLean, is the first track on the album Milestones and also opens the programme. With this track we are directly in a pressure cooker. Breakneck tempo, a busy theme with many short notes, and three solos from the horn players that exude speed – these are the factors that make the flames spread. Trumpet player Davis, usually not a high-speed blower, also plays a part. Another strong feature is the dynamic drumming of Philly Joe Jones. In the second half of Davis' solo, the 12-part blues form alternates between trumpet (8 bars) and drums (4 bars). Then it's the turn of alto sax player Cannonball Adderley and tenorist John Coltrane – they chase each other and switch every 12 bars.
Davis does not solo in Two Bass Hit, a piece that keeps the fire burning.
Not only the record Milestones, but also Davis' composition of the same name made history. It is his first piece that is not based on a chord progression, but on two alternating tone series, or modes. The mode G-doric (2×8 bars) is followed by A-aeolian (2×8 bars), after which G-doric (8 bars) completes the form. Then the cycle starts again. Bassist Paul Chambers accentuates this form. In the G-Doric passages he plays the usual walking bass pattern: one note on every beat of the four-four time. He breaks through that in the A-aeolian passages. Pianist Red Garland – who does not play solo in this piece either – adheres to the melodic-rhythmic figures of the main theme in his accompaniment.
A year after Milestones, in 1959, the cult record Kind of Blue was created, featuring the track So What. That track is also based on the same modal principles.
Utrecht Jazz Archipel consists of nine musicians, including alto and soprano saxophonist Kika Sprangers. In May 2023, the group, expanded with singer Henk Kraaijeveld, gave a concert in TivoliVredenburg in Utrecht. Details regarding line-up and the playlist can be found in the Guide.
The Norwegian Mette Henriette (photo) plays tenor and composes her own music. She also works as a performing artist in theater productions. In these environments she also designs lighting plans and works as a choreographer. On the album Drifting (ECM 2023) we hear her in a trio with piano and cello. Her music is sometimes referred to as 'chamber jazz', but the term 'jazz' does not really apply. Most of the pieces have meditative characteristics: high tempos and fast playing are absent, sometimes there is a pulse – usually from the piano – but no meter, the dynamics are mainly soft. The trio texture remains transparent throughout. Repetitive sounds emanate from the piano. There is no distinction between theme and improvisation.
You have to pay close attention to appreciate the last of the five pieces. Barely two minutes, extremely soft, no trio, no recognisable instruments – a small but fine soundscape.
The full playlist can be found in the Guide.
Past, Present & Future – Jaap van de Klomp