Monteverdi – "born 450 years ago – a new age"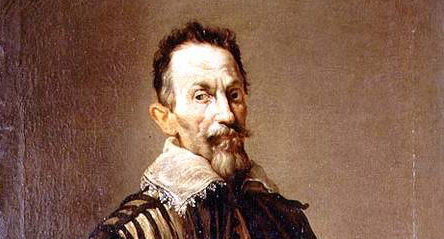 On Sunday 5 March and Sunday 12 March at 16:00 CET we are broadcasting a two-part special in our series The Early Garden about Claudio Monteverdi, titled "born 450 years ago – a new age".
Claudio Monteverdi and his music marked the transition from the Renaissance to the Baroque, he can therefore be considered as one of the developers of Baroque music.
He published his first book of music and wrote his first sacred madrigals at the age of 15.
In part 1 on Sunday 5 March you can hear a selection of these madrigals and also fragments from his best-known work L'Orfeo, one of the first operas.
The programme also includes selections from his major work 'Vespro della Beata Vergine', the Maria Vespers.
Part 2 on 12 March considers Monteverdi's appointment in 1613 at the San Marco Basiliek in Venice. You can hear music including 'Lamento d'Arianna', the madrigal 'Combattimento di Tancredi e Clorinda' and parts from 'Selva Morale e Spirituale'.
Broadcasts:
Part 1: Sunday 5 March 2017, 16.00 – 17.00 CET
Part 2: Sunday 12 March 2017, 16.00 – 17.00 CET