Mose Allison part 2 – The Middle Years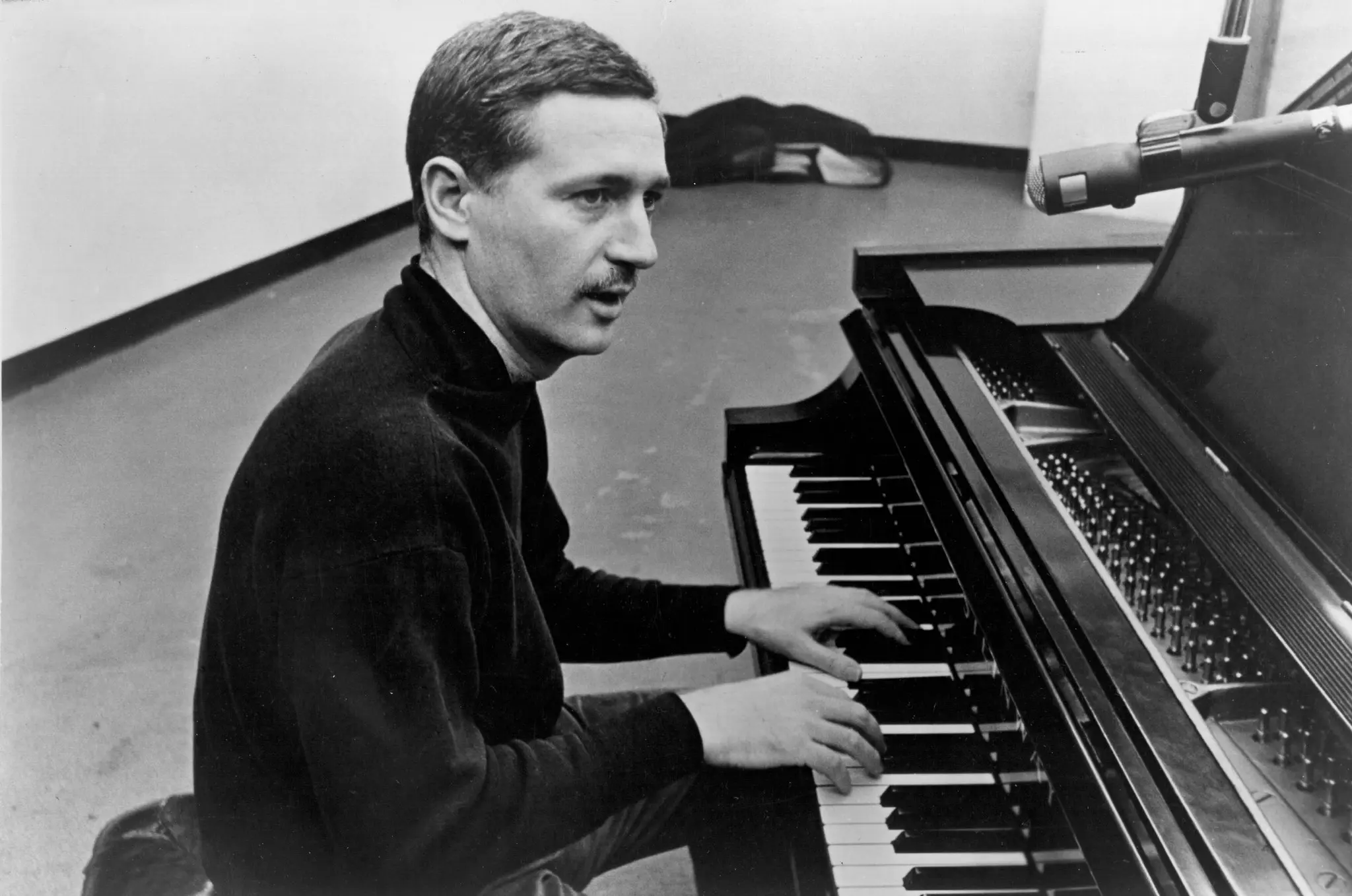 Saturday 9th July 2022, 23:00  – The Art of the Improvisers. The second episode of three, devoted to Mose Allison. (Click for the News letter about episode 1.) It wasn't easy for the white Allison from Mississippi to establish his place among the traditionally coloured blues department of the American Music Building. He addressed that in the song 'Ever Since I Stole The Blues' . "Well the blues police from down in Dixieland/ Tried to catch me with the goods on hand/Ever since the white boy stole the blues."
Great that he persevered, it produced a unique lyric and musical style.
Between 1962 and 1976 Allison recorded ten albums for the Atlantic label. We've selected this programme from this treasure trove. Piano trio is still his favourite, but on a few tracks wind is added, including no less than five from Hello There, Universe. Opinions about the extra strength are divided. The wind players draw too much attention away from the core piano+ vocals. By contrast this selection opens with a piano trio without vocals, purely focussed on Allison's piano playing. As far as form goes, this is a long way from blues.
The instrumental Powerhouse from the live album Mose in Your Ear is a special case. Lasting 8'40", it's twice as long as Allison's normal length. Bass and drummer get lots of  opportunities for solos. The pianist pounds the keys, but halfway through there's a contrasting, meditative solo passage in which form, tempo and metre are left behind, after which the power returns.
Critic Scott Yanow about Mose in Your Ear ( five pieces from this in this programme): "This live session from 1972 features Mose Allison at his best."
Details about this episode, made by Michael Moore, are to be found in the Guide.