Music from a distant past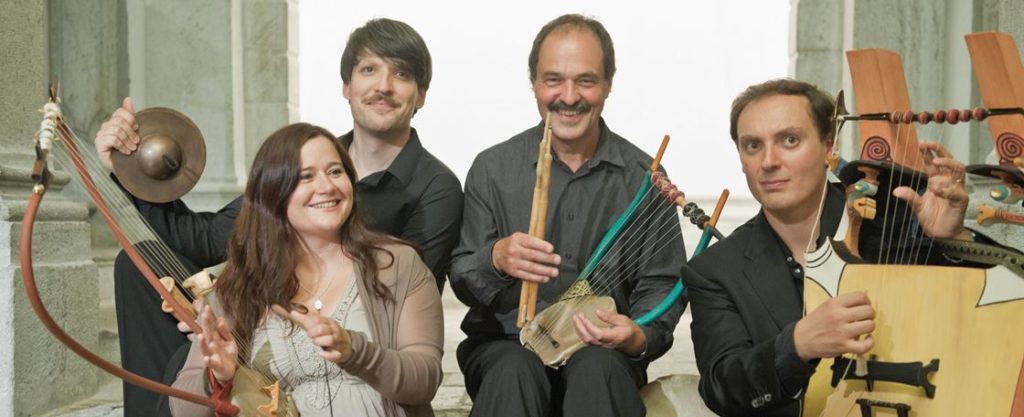 In Documento on Sunday 18th August we're going a long way back in time with the programme 'Artefacten en expressie in de muziek waarin documenten spreken'.
In this broadcast music from Ancient Greece and early Christian music. In this way a start on the trail of what once was ; full of good and evil, from earlier experiences of love and suffering.
We'll hear Ambrosian sung by Ensemble Organum led by Marcel Pérès, songs from Ancient Greece by Ensemble Melpomen led by Conrad Steinman (with soprano Arianna Savall) and songs from the first century AD by Ensemble Aeida Mousa led by Jan Groos.
Broadcasts:
Sunday 18th August 2019, 16.00 – 17.00
Thursday 29th August 2019, 12.00 – 13.00
Ensemble Melpomen (see photo) can be heard live on Sunday 1st September during the Early Music Festival 2019. This concert begins at 15.00  and takes place in the Lutherse Kerk in Utrecht.
Here's more info about this concert and order tickets.