New series about the Martini Church organ in Groningen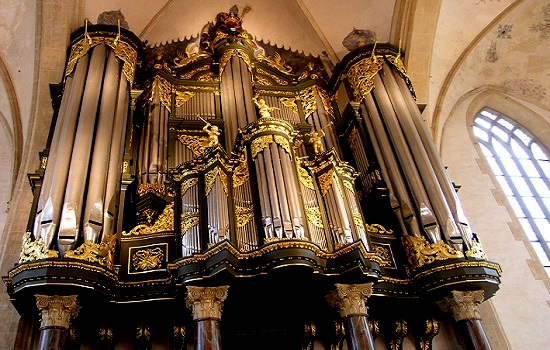 On Monday 11th April is both the 50th episode of Organ Works (19.00-20.00 ) and simultaneously the start of a series about the famous main organ in the Martini Church in Groningen.
In the 7 episodes, every second Monday of the month, you can hear in more or less chronological order recordings of this famous organ.
We start with recordings which were made immediately after the restoration of 1984.
Later on you can hear recordings of the church organist Wim van Beek and some of his students. Thereafter it's the turn of the current chief organists Leo van Doeselaar and Erwin Wiersinga. You can also hear guest organist Masaaki Suzuki and finally two new cd's on the organ.
In this way you can hear how the organ has been played over the years and how it has kept up with the musical times.
In the first episode of this series Marie Claire Alain plays J.S. Bach and Buxtehude, and Bernard Foccroulle plays a number of choral arrangements by Bach.
Broadcasts:
Monday 11th April 2016, 19.00 – 20.00
Tuesday 19th April 2016, 14.00 – 15.00
Wednesday 20th April 2016, 11.00 – 12.00