Next episode De Musyck Kamer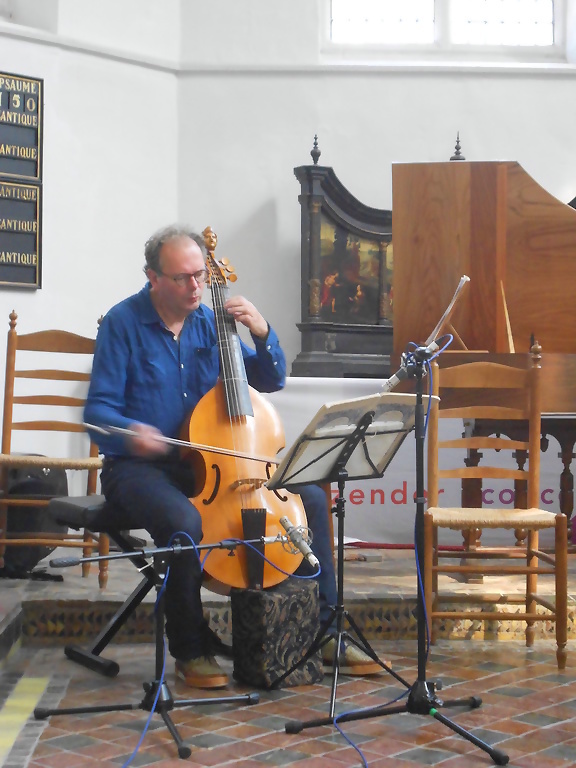 On Tuesday 8th September at 14.00 CET we're broadcasting a new episode of De Musyck Kamer. Our guests: The Continuo Company, singer/luitenst Jonatan Alvarado and viola da gamba player Freek Borstlap.
In De Musyck Kamer we play host to musicians from the world of early music and this time our guests are: The Continuo Company, singer/luitenist Jonatan Alvarado and viola da gamba player Freek Borstlap. The recording was made on 21st August 2015 in the Dekenkapel of the Utrechtse Pieterskerk.
The Continuo Company led by luitenist Arjen Verhage plays excerpts from their programme "Copyright": a sonata by Vivaldi and the mixed suite Roger's Fransche Rommelpot. Together with violiinst Jacek Kurzydło,a rising star in early music, The Continuo Company explores the huge amount of music provided by the Amsterdamse music publisher Estienne Roger .
Singer and luitenist Jonatan Alvarado gives us a taste of his Fringe concerts as part of the Early Music Festival Oude Muziek and the Utrechtse Uitfeest. He sings 17th century Peruvian songs and accompanies himself on baroque guitar.
Viola da gamba player Freek Borstlap plays a number of solo works for the viola da gamba and describes the exciting plans his gamba group The Spirit of Gambo has for the future.
At the conclusion of the programme a unique cooperation: Continuo Company accompanies Freek Borstlap in Divisions by Christopher Simpson.

Broadcasts:
Monday 31 augustus 2015, 19.00 – 20.00
Tuesday 8th September 2015, 14.00 – 15.00
Wednesday 9th September 2015, 11.00 – 12.00