On the cutting edge of Sound and Music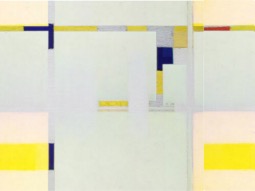 Rietveld found space within architecture. How can you construct sounds in music? Roland Kuit let's you hear how. Listen Wednesday 26th April at 23:00 to Electronic Frequencies.
Just as De Stijl artists created a New World out of 'the Al', creating and sharing space, so can a sonologist (sound artist) create the Al himself.
Click here for more information about Electronic Frequencies on Wednesday 26th April at 23:00 .
Also later this year to be heard, on 9th July, in concert form in the Rietveld Paviljoen in the Kröller-Möller Museum.