Organ Works || Schnitger organs in Groningen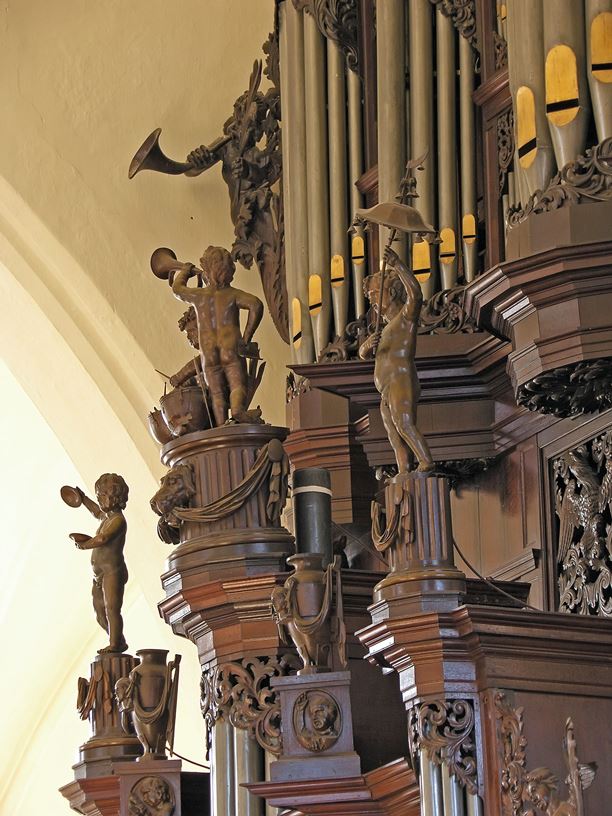 Organ Works starts a new series in October about the world-renowned Schnitger organs in the Der Aa and Martini churches in Groningen.

Organ Works, our programme about organ music, has almost reached the end of the series about unknown organs in Groningen. However, we have not yet considered the two most important and most renowned organs in the province: the Schnitger organs in the Der Aa church and in the Martini church in the city of Groningen.

The new series will present recordings made on these organs in a more or less chronological order. In part 1 of the series you can listen to the oldest recording, one that was made in the 1970s by the organist Harald Vogel. He plays works from the early Baroque period by Johann Adam Reincken, Samuel Scheidt and Heinrich Scheidemann and works from later in the period by Johann Sebastian Bach. The programme however starts with a more recent recording by Tymen Jan Bronda, an organist and conductor from Groningen.

Organ Works is first broadcast on the second Monday of each month from 19.00 to 20.00 CET, with a number of repeat broadcasts later in the month. Part 2 is broadcast on Monday 9 November at 19.00 CET.
Broadcasts part 1:
Monday 12 October 2015, 19.00 – 20.00 CET
Tuesday 20 October 2015, 14.00 – 15.00 CET
Wednesday 21 October 2015, 11.00 – 12.00 CET