Panorama de Leeuw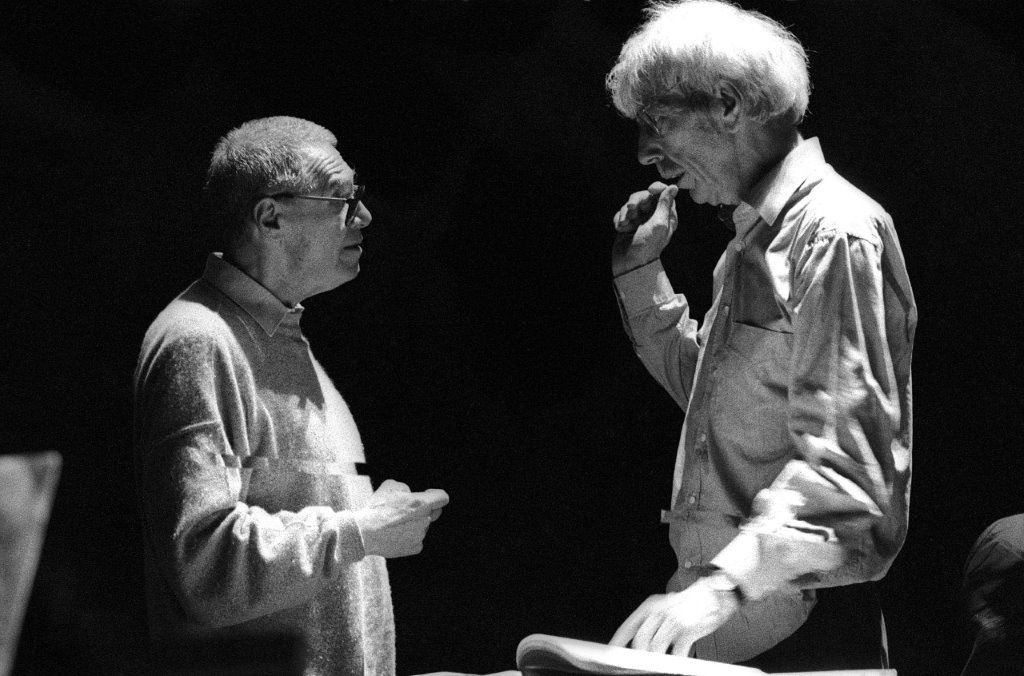 Panorama de Leeuw XXXII, 5th July 2017: György Kurtág.
Episode 32 of 'Panorama de Leeuw', a programme by Thea Derks inspired by her biography Reinbert de Leeuw, mens of melodie.
Over the course of his long career Reinbert built up strong relationships with internationally renowned composers. In the previous episode we covered the Hungarian composer György Ligeti, whose music he already programmed in the 70's in his Rondom-series.
He only discovered the work of his fellow countryman György Kurtág later . As far as can be ascertained it is performed for the first time in 1975 in the Netherlands, during a recital by the pianist Geoffrey Madge. Five years later Kurtág was the centre of attention in the New Music Festival in Middelburg and at the beginning of the 80's the Residentie Orkest played two of his song cycles. In 1987 Kurtág is the central composer of the Holland Festival; later that year De Leeuw conducted his 4 Cappriccio's opus 9. [foto: Co Broerse]