Piet Noordijk Quartet Live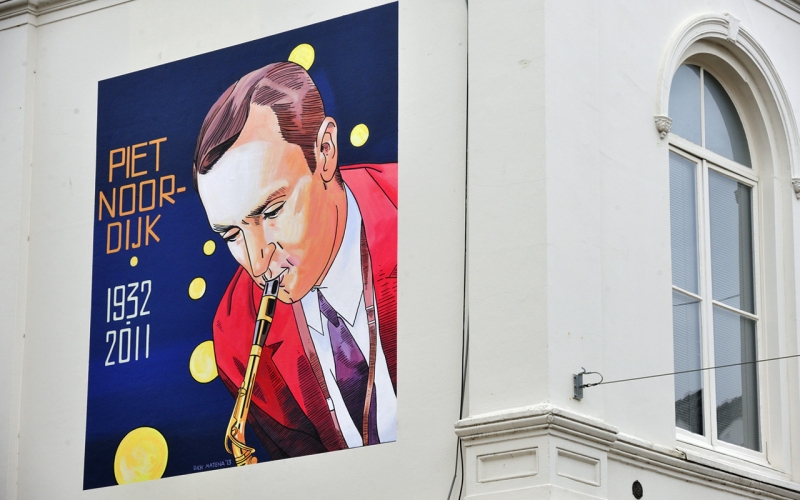 Saturday 16th October at 17:00  – House of Hard Bop. For altosaxist Piet Noordijk Charlie Parker was the undisputed number one, but he had to share that honour with…
…Frank Sinatra!  Volkskrant journalist Frank van Herk in his interview with Noordijk (1997) didn't see that comparison coming ! Noordijk: "What's the most important thing in jazz? Timing, right. And there aren't many jazz musicians with the timing of Frank Sinatra."
After graduating with honours from his clarinet studies at the Rotterdam Conservatorium in the 50's, Noordijk played in night clubs and the broadcast studios in Hilversum. He is lead-altosax with orchestras such as the Skymasters, the Metropole Orkest and Boy's Big Band. In the 60's he's the frontman with the famous Misha Mengelberg/Piet Noordijk Kwartet, which develops into one of the most famous in Dutch jazz history. He plays with Great Americans: Ben Webster, Nina Simone, Dexter Gordon, Wynton Marsalis. The series of collaborations and record and cd recordings is endless.
In the magazine Jazz Bulletin many years ago there appeared an article written about the Mengelberg/Noordijk Kwartet by Ben Zwanink (the author of this article). From that the following quote about Noordijk: "Piet is an overenergetic bop alto player with an infallible sense for the construction of long solos. His musical stream of ideas is traceable to familiar bebop sources, but this never leads to repetition of standardised formulas. Through his dynamic musical style he tells his own story and it's never the same twice in a row."
In this House of Hard Bop you'll hear Noordijk live, accompanied by Rob Madna (piano), Harry Emmery (bass) and Eric Ineke (percussion). Time: April 1988. Place: De Boerderij in Huizen. Or 'Piet Noordijk Quartet Live', an album from the series VARA-JAZZ.
House of Hard Bop – a programme by Eric Ineke
(Illustratie – muurschildering van Dick Matena, Oude Binnenweg in Rotterdam.)