Portrait of Kathleen Ferrier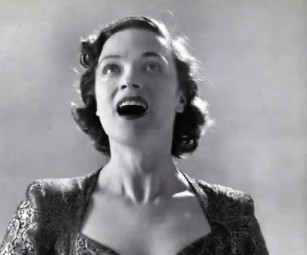 Bach Ad Infinitum on Wednesday 9 April (13:00-14:00) presents a portrait of the English contralto singer Kathleen Ferrier (1912-1953) which includes historic recordings.
Everything for the music
In 1937 her husband bet her one shilling that she would not dare to apply as a singer to Carlisle Festival: she had already applied as a pianist. Kathleen Ferrier accepted the dare and won the first prize. This says something about her character. She was willing to give everything for the music.
According to the Carlisle Journal she had one of the purest voices ever.
She died at the age of 41.
In episode 163 of Bach Ad Infinitum you can hear many historic recordings from the 1950s with Bacharias sung in English including "Have mercy, Lord, on me" (Erbarme dich) and "All is fulfilled" (Es ist vollbracht).
Broadcasts:
Wednesday 9 April, 13.00 – 14.00
Wednesday 16 April, 13.00 – 14.00
Click here for the programme guide and playlist