Terra Incognita
Nr: 46 Een luisterpost in het onontgonnen landschap van de onafhankelijke alternatieve blues-, folk- en pop-labels.
Terra Incognita is een programma met gevarieerde, hedendaagse muziek van muzikanten die je zelden of nooit hoort op de Nederlandse radio.
Een ontdekkingsreis voor de nieuwsgierige muziekliefhebber met een brede interesse. Ontspan het Oor en ontdek de Luister!
Aflevering 46.
Een uur lang klanken uit de kleine studios in de VS, Engeland, Frankrijk, België en Vietnam. Een muzikaal landschap vol verhalenvertellers, oorstrelers en toonzetters.
Luister o.a. naar Huong Thanh, Wye Oak, Michael Hedges, Hector Zazou en 9Bach (foto).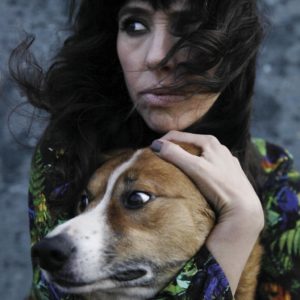 1. Andrew Bird
Capsized, 03:41
Are You Serious
Wegawam Music Co,. 2016
trail 1:                                                                                      04:47
2. 9bach
Llwynog, 04:32
Tincian
Real World Productions, 2014
3. Huong Thanh
Làng Tôi, 03:31
Sài Gòn, Saïgon
Buda Music, 2016
4. Jack Chesire
Nerve, 03:24
Black Light Theatre
self released, 2017
trail 2:                                                                                    16:45
5. Wye Oak
Spiral, 05:49
Single
City Slang, 2017
6. Michael Hedges
Aerial Boundaries, 04:41
Aerial Boundaries
BMG Entertainment, 1984
7. Ryley Walker
Big Eyed Fish, 03:50
The Lillywhite Sessions
Dead Oceans, 2018
8. Lokomotiv, The Special Choir
Ma Chine Wah, 04:46
Appelfolk
Appel Rekords, 2015
trail 3:                                                                                    36:42
9. PJ Harvey, Harry Escott
An Acre of Land, 03:45
Single
self released, 2017
10. The Imagined Village
Scarborough Fair – String Reprise, 06:50
Empire & Love
Emmerson, Corncrake and Constantine, 2009
11. Hector Zazou
Un Heros, 02:20
Reivax Au Bongo
Crammed Discs, 1986
12. 9bach
Ifan – Edit, 04:28
Single
Real World Productions, 2018
13. Raoul Vignal                                                                55:04
The Dream, 04:30
Oak Leaf
Talitres, 2018
Terra Incognita wordt elke derde en vierde woensdag van de maand uitgezonden om 22.00 uur. Wilt u reageren? Stuur dan een mail naar: terra@concertzender.nl.
Samenstelling & presentatie:

Fred Wittenberg