Concertzender Actueel
Wekelijkse actualiteiten, met CD van de week, de concertagenda en interviews met gasten.
Interview
---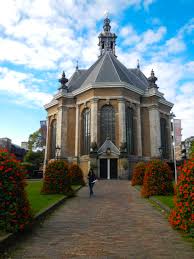 Corné Ran over het Februari festival
---
Het ensemble bestaat uit Maria Lagrifa, harp. Daniel Perzhan, viool. Edgar Milhões, contrabas. Cláudia Ribas, mezzosopraan
Ze spelen:
Gustav Mahler – Ich bin der Welt ab Handen gekommen
Gustav Mahler – Um Mitternacht
C.J. Vianna da Motta- Anção perdida
S.A. Vitorino d'Almeida – Separação
---
Muzikale column door Thijs Dercksen
---
Monique Krüs over haar compositie Denkend aan Holland en ensemble The Gents
---
CD van de week
---
Titel: Canto Ostinato
Componist: Simeon ten Holt
Artiest Matangi Quartet
[EAN 0608603324907]
meer info
Simeon ten Holt – Canto Ostinato Strings attached sectie 1 t/m 14
Matangi Kwartet
---
De Musea
---
In de Fundatie Zwolle is tot en met 5 mei de tentoonstelling Insomnia, of wel slapeloosheid.
Fotograaf Annabel Oosteweeghel heeft de duistere wereld van de slapelozen in beeld gebracht. Een jaar lang volgde ze in de nachtelijke uren zestien mensen die lijden aan slapeloosheid.
---
Playlist
---
Jean Sibelius – Storm uit the Tempest, Suite no. 1 op.109
Lahti Symfonie Orkest olv. Okko Kamu
---
Avner Dorman – Jerusalem mix deel 1
Ensemble 4.1
---
Beethoven – Opus 16 Rondo uit Kwintet in Es groot voor piano, hobo, klarinet, hoorn en fagot
Beethoven – Sonatine in C
Alon Sariel, mandoline en Isha Scheier, piano
---
Jean-Féry Rebel – Caprice
Ensemble Odyssee
meer info
---
Nerija – Riverfest
---
Franz Schubert 'An die Leier' D.737, bewerking voor Amsterdam Sinfonietta
Thomas Hampson bariton en Amsterdam Sinfonietta olv. Candida Thomson,
---
Franz Liszt – nocturne S.203 Schlaflos, Frage und Antwort
Jeno Jando
---
Steve Reich – Music for pieces of wood
Slagwerkgroep Den Haag
---
Buxtehude – O fröhlicher Stunden, o herrlicher Tag BuxWV120
Ulrike Grosch met het Amsterdam Baroque Orchestra olv. Ton Koopman
---
Brederode, Scholten & Glerum – Isolophilia
---
Monique Krüs – ONRUST uit het Utrechts Requiem
The Gents
---
Sjostakovitsj – Adagio uit het Strijkkwartet no.3 op 78
Rubio Kwartet
---
Parvaz Homay – Mach Parè
Samenstelling: