Concertzender Now
Concertzender Outlook on this week's musical headlines, with the CD of the week, the concert agenda and interviews. Presented by Evert Jan Nagtegaal.
This week: interviews with Hesce Mourits, Nelly Miricioiu and  clarinet player Michele Mazzini who will also perform live.
Museum: Japanmuseum Sieboldhuis, Leiden.
Exhibition: Japanese Nudes.
Showing from 15 March until 8 September.
Music: Sylvia Maessen. De vrijheid komt naakt, with lyrics by Vladimir Khlebnikov (1885-1922). Performers: Sylvia Maessen, sopranos. Jacobien Rozemond, violin. Yfynke Hoogeveen, clarinet. Loes van Ras, piano.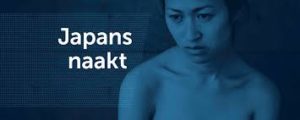 Produced by: