The Sound of Movies
In de reeks Jazz in de Film, aflevering 234: T.V.-scores van de Engelse componist Johnny Pearson (1918-2011).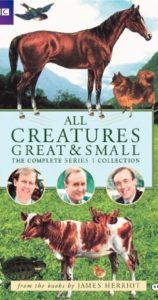 1. Cast your fate to the wind & To Wendy with love (1962).
Sounds Orchestral.
2. Muziek voor de T.V.-serie 'Owen, M.D.' (1970/72),
met o.a. Sleepy Shores.
Johnny Pearson and his Orchestra.
3. Score voor de T.V.-serie 'All creatures great and small' (1978/90).
Studio Orkest.
4. Diverse thema's voor de B.B.C. & I.T.V.
Johnny Pearson, piano. Sounds Orchestral.
Samenstelling:
Kees Hogenbirk