Rediscovered Fantasias for viol by Telemann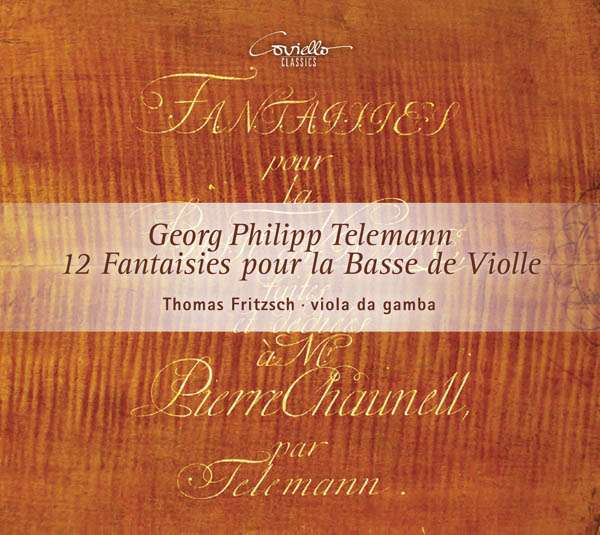 In Documento on Monday 2nd May at 19.00 we're playing recently discovered Fantasias for viola da gamba by Georg Philipp Telemann, recorded this year on CD by gamba player Thomas Fritzsch.
The '12 Fantaisies pour la Basse de Violle' by Telemann were lost just before the 2nd World War. In 2015 Thomas Fritzsch discovered a copy of the fantasies in a private library in the Ledenburg Palace close to Hanover after a tip from musicologist François Pierre Goy.
At the end of 2015 Fritzsch recorded them and presented them in a concert. In March 2016 the CD appeared. In Documento we're playing 7 of the 12 Fantasia's, in many ways thus a world première!
From "12 Fantaisies pour la Basse de Violle, faites et dediées a Mr. Pierre Chaunell, par Telemann, Hamburg, 1735" we're playing Fantasia's nr. 1, 2, 3, 4, 6, 9 and 10.
Broadcasts:
Monday 2nd May 2016, 19.00 – 20.00
Tuesday 10th May 2016, 14.00 – 15.00
Wednesday 11th May 2016, 11.00 – 12.00