Retrospective Early Music Festival 2021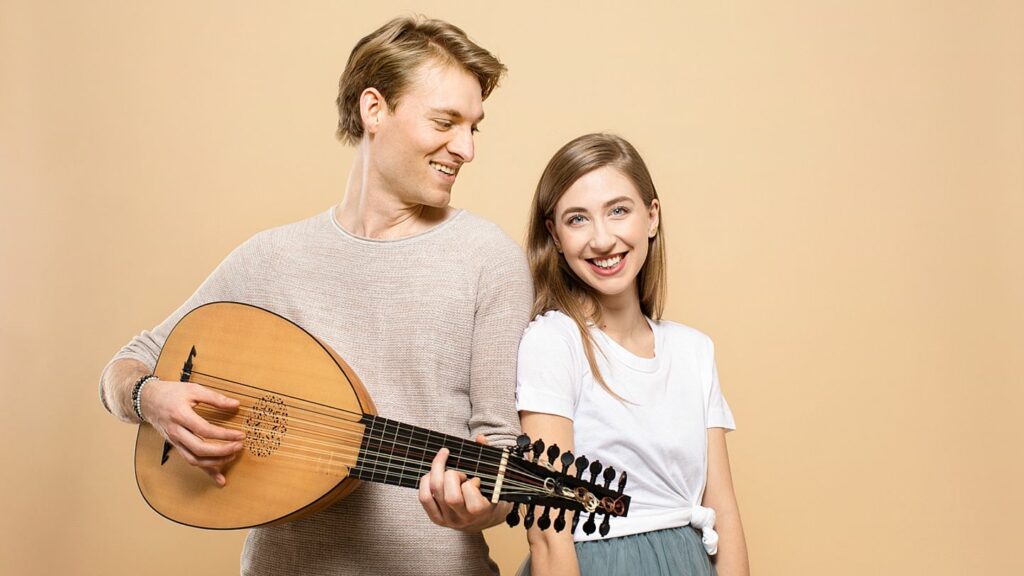 In Concertzender Live on Friday 23rd June you can hear three concert recordings from the Early Music Festival of 2021.
These are the concerts by Duo Serenissima, Ensemble Hesperi and El Gabinete De Musica. Duo Serenissima performs English 17th century music in the programme "If Musique and Sweet Poetrie Agree". In the songs you can clearly hear the influence of the expressive Italian style of singing from the late Renaissance. The duo consists of the Canadian singer Elisabeth Hetherington and the Dutch lutenist David Mackor (see photo).
The musicians of Ensemble Hesperi specialize in Scottish early music. In this Fabulous Fringe concert, the ensemble plays Scottish music from 18th-century London, and music influenced by Scottish music. You will hear music by James Oswald, Francesco Barsanti, Robert Bremmer and Thomas Erskine, 6th Earl of Kellie, among others.
The ensemble El Gabinete De Musica plays a Fabulous Fringe concert with string trios from Opus six by Luigi Boccherini. The string trio consists of violinists Soko Yoshida and Lukas Hamberger, and cellist Carlos Leal Cardin. The trio focuses especially on performing music from the classical period.
Broadcasts: Friday, June 23rd, 2023, 2 p.m. – 4 p.m
Tuesday, June 27th, 2023, 2 p.m. – 4 p.m