Simone Bottaso and Reza Mirjalali in Acoustic Roots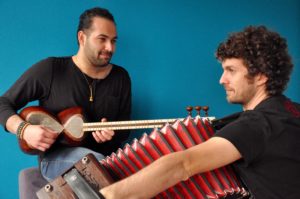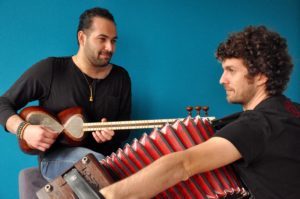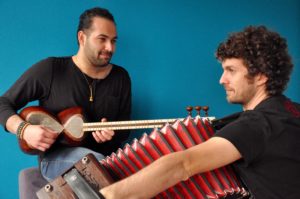 Simone Bottasso, diatonic accordion (Italy) and Reza Mirjalali (Iran) tar,  are to be heard Friday evening 17th April at 21:00 in Acoustic Roots. They're playing traditional and their own compositions, on which they play surprising improvisations. They're pure musicians.
They begon the Neighbours project together, in which the meeting of music from West and East aims at better neighbourly relations, through sharing and recognising common human and cultural values.
Go to our programme guide: