Sir Stephen Cleobury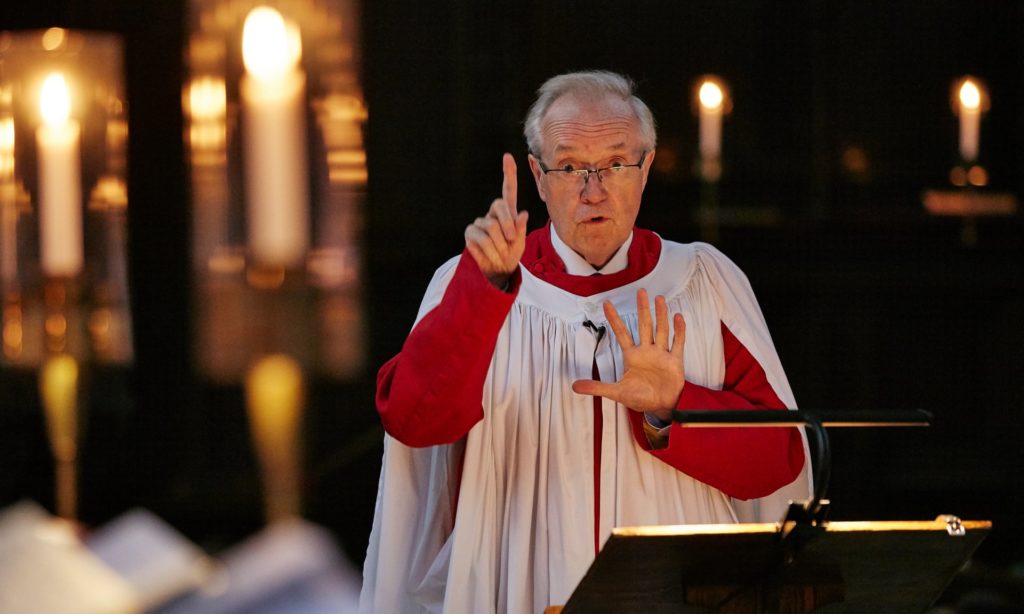 We're already in the Passion season  and every year Bach ad Infinitum plays a number of performances of Bach's St Matthew and St John Passions.
In the following episodes of Bach ad Infinitum you can hear the St Matthew Passion performed by The Choir of King's College, Cambridge Academy of Ancient Music conducted by the late lamented Sir Stephen Cleobury.
Stephen Cleobury was already very ill when he recorded this version in 2019 on CD . Stephen was conductor of King's College for 37 years and performed the St Matthew Passion for the last time last year. He did that actually in the same way Bach would have done at the Thomasschule, with the boys choir of King's College. In September 2019 he took his leave of the choir (see the video below) and he passed away on 22nd November, in York, on St Cecilia's day, the patron saint of music and muscians.
This CD was posthumously released on 13th March 2020. You can hear this lovely performance in Bach ad Infinitum Monday 16th to Wednesday 18th March. Thanks to  Pias/Ko Faassen