Something Else!!!!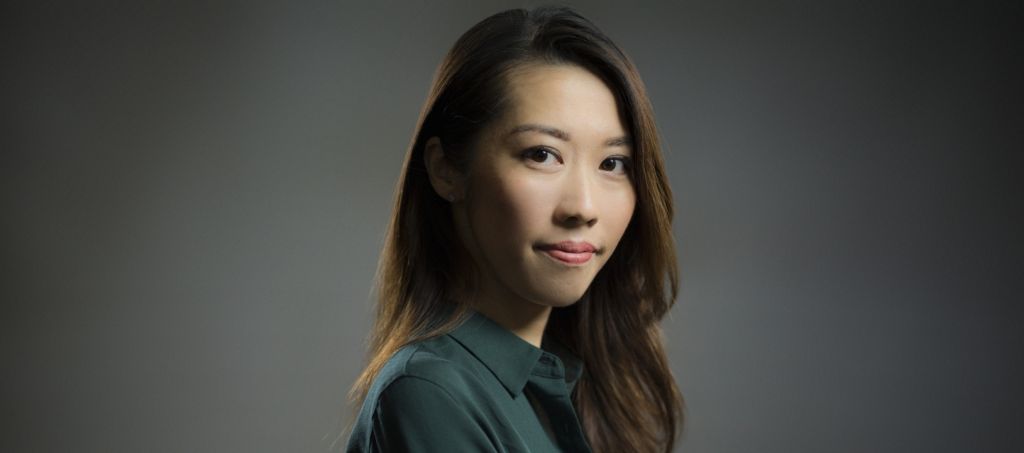 Past, Present & Future on Saturday 29 April at 14:00 CET – a programme in three parts.
In 1958, the American jazz world was shaken up by the recording debut of alto saxophonist Ornette Coleman. The title of the album: Something Else!!!!, including the four exclamation marks.
Pierre Courbois, one of the éminences grises of Dutch percussion, is still alive and kicking – as demonstrated during a recent performance at TivoliVredenburg in Utrecht.
This varied triptych concludes with the Japanese bandleader and composer Miho Hazama (see photo).  She conducts the Metropole Orkest and leads her own formation m_unit.
Lester Koenig, the founder of the Californian label Contemporary Records, got a tip in 1958 from bassist Red Mitchell: a certain Ornette Coleman was composing interesting music. Maybe it was of interest to Contemporary? Koenig asked a number of musicians to perform the music. When they refused to take it on, Koening asked Coleman to perform it himself. The session led to the debut record by Ornette Coleman, an event that did not pass unnoticed.
Coleman's idiosyncratic playing had led to disapproval from both the public and fellow musicians, even before his record debut. He was accussed of playing out of tune and of not knowing the rules of jazz improvisation. On one occasion he was even kicked out of a club and was beaten up by attackers who were shouting: "You can't play like that!"
Something Else!!!! contains some of the familiar characteristics of bebop: form (blues!), instrumentation (a quintet with sax, trumpet and rhythm section), fixed tempo, swing. But the sound of Coleman's plastic alto sax was a totally new element that explored hitherto untrodden musical paths.
This fist recording was with Don Cherry on trumpet, Walter Norris on piano, Don Payne on bass and Billy Higgins on drums. Soon after, Coleman would decide to perform without the piano.
Coleman's debut in the New York club The Five Spot, in 1959 also resulted in extremely mixed reactions. The audience, that included many jazz musicians, considered him a charlatan. One of them was Miles Davis: "Psychologically the man is all screwed up inside." An opinion he would later change completely. Other musicians who were present, including Leonard Bernstein, Lionel Hampton, John Lewis and John Coltrane, were more enthusiastic. The two-week engagement was extended to ten weeks. Soon after, Coleman was back in The Five Spot for a second time, this time for four months!
Percussionist/composer Pierre Courbois (1940) belonged to the avant-garde of Dutch jazz and impro in the 1960s. He career developed rapidly in all kinds of musical directions and styles, both in Europe and elsewhere. Free jazz, jazz rock, the use of electronics both in and around the percussion, more traditional styles – you name it, he did it. Recognition for his work is reflected in his 1994 Bird Award, followed in 2008 by the VPRO/Boy Edgar Prize. On 12 March 2023 he played in TivoliVredenburg with Jesse Schilderink on tenor sax and Wiro Mahieu on double bass.
Composer and jazz musician Miho Hazama (1986) started writing music for professional orchestras and ensembles during her initial music studies in Tokyo. She was also soon noticed when she started her subsequent studies in jazz composition in New York. In 2019 she became chief conductor of the Danish Radio Big Band, and in 2020 permanent guest conductor of the Dutch Metropole Orkest. With that orchestra she made the album The Monk: Live at Bimhuis in 2017, dedicated to music by Thelonious Monk. During the programme you can hear her performing with the Metropole Orkest, and also with her own band m_unit.
Click here for the playlist.
Past, Present & Future – a programme by Jaap van de Klomp