St John Passion in Bach ad Infinitum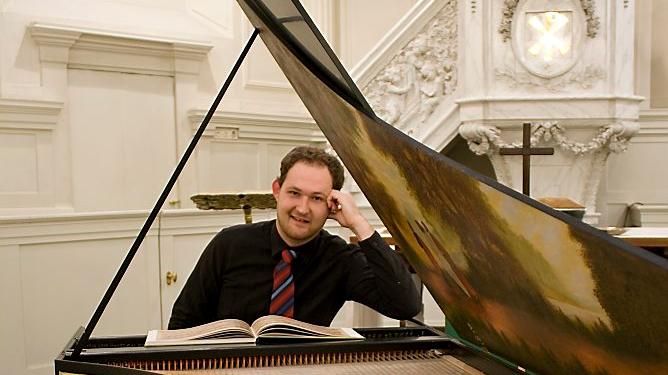 Our recording of a performance of the St John Passion by Dutch Baroque led by Gerrit de Wit is broadcast in two programmes in our series Bach ad Infinitum on 22 and 23 March.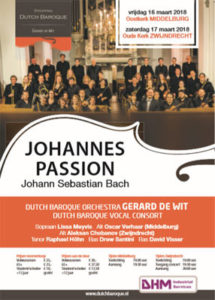 The performances of Bach's St John Passion by this new Dutch Baroque orchestra took place on 16 and 17 March 2018 in Middelburg and Zwijndrecht.
This was the fourth year that Dutch Baroque did this and they are establishing a new tradition similar to the annual performances of the St Matthew Passion in Naarden.
The Concertzender was there and is broadcasting the recording in two parts on 22 and 23 March in Bach ad Infinitum.
Performers:
Dutch Baroque Orchestra
Dutch Baroque Vocal Consort
Conductor: Gerard de Wit
Soprano: Lissa Meyvis
Alto: Oscar Verhaar
Evangelist (Tenor): Raphael Höhn
Bass: Drew Santini
Christ (Bass): David Visser
Broadcasts:
Thursday 22 March 2018, 13.00 – 14.00 CET: St John Passion part 1
(repeated: Thursday 29 March 2018, 13.00 – 14.00 CET)
Friday 23 March 2018, 13.00 – 14.00 CET: St John Passion part 2
(repeated: Friday 30 March 2018, 13.00 – 14.00 CET)