Sweelinck in Concertzender Live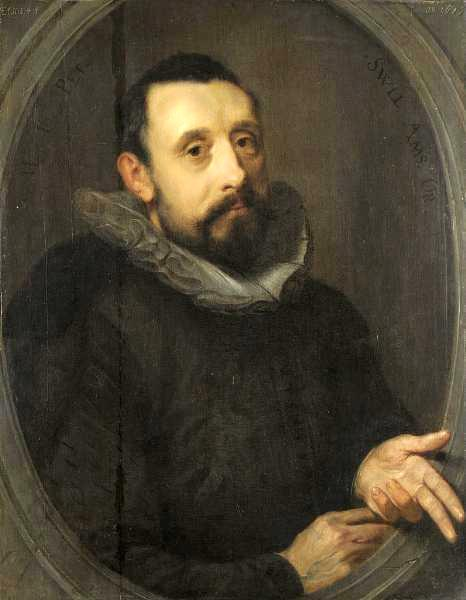 In Concertzender Live on Sunday, 3 August at 15.00 you can listen to music by Jan Pieterszoon Sweelinck, in concerts by the Gesualdo Consort Amsterdam and harpsichordist Alina Rotaru, which were recorded during the Festival of Early Music of 2012.
Influences
Sweelinck, the 17th century Amsterdam Orpheus, liked to be influenced and inspired by his foreign colleagues. You can hear Italian and French influences in his vocal music, while his keyboard music shows mainly English and German influences.
You can hear the recordings we made of Gesualdo Consort Amsterdam, conducted by Harry van der Kamp and of harpsichordist Alina Rotaru. They performed during the Festival of Early Music in 2012.
Madrigals and chansons
Harry van der Kamp and his Gesualo Consort lets us listen to madrigals from "Ghirlanda di Madrigali". This contains not only works by Sweelinck, but also by his contemporaries Cornelis Floriszoon Schuyt, Cornelis Verdonck and Jan Tollius. French-influenced chansons by Sweelinck from his "Rimes françoises et italiennes" can be heard as well.
Link between English and German
The Romanian harpsichordist Alina Rotaru will play keyboard works by Sweelinck. She will show us that Sweelinck was the connecting link between the keyboard style of the English Tudor Era and the heyday of the North-German Organ and Keyboard School.

She will play part of her concert on an original virginal, which was built in 1604 by Hans Ruckers, the Antwerp instrument builder.
Alina Rotaru will give concerts during the Festival of Early Music in 2014 as well; on Sunday 31 August, at 13.00, she will play music by Kerll and Froberger at the Leeuwenbergh in Utrecht.
Broadcasts Concertzender Live:

Sunday 3 August 2014, 15.00 – 17.00
Monday 11 August 2014, 11.00 – 13.00
Click here for the programme guide with the complete playlist