The cool sound of Paul Desmond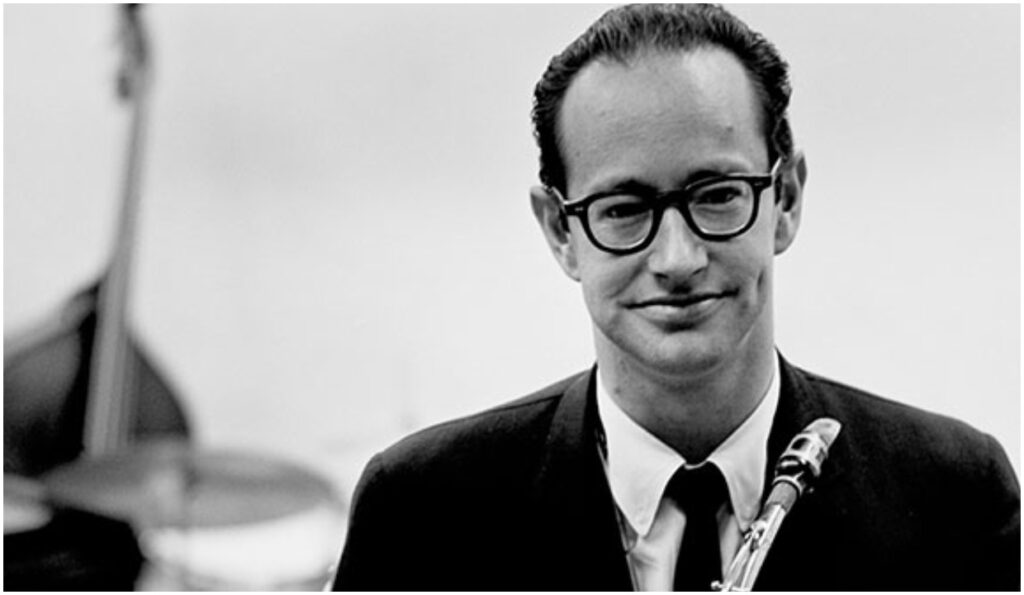 Saturday 23rd October 14:00  – Concertzender Live. Take Five! That was really something…
When you hear the name Paul Desmond you immediately think of the Dave Brubeck Quartet. And of: Take Five.  Joe Morello was the drummer of that quartet, led by pianist/composer Brubeck. Morello was very accomplished in the 5/4 rhythm, an unusual and in both Jazz and light music unknown rhythm. You count: 1-2-3/1-2 || 1-2-3/1-2, etc. Morello often asked Brubeck for a piece in 5/4 in which he could show off. Brubeck delegated the request to his alto saxophonist, with Take Five as the result.
The piece was a track on the album Time Out (1959), alongside other pieces in unusual rhythms. During the recordings members of the quartet so often lost the rhythm that they had to book a second recording date. The single version of Take Five was a big hit at the beginning of the 60's in airplay, jukeboxes and on hitlists in all the music charts. Completely unique for a jazz record in 5/4 time. Desmond earned a lot and every performance by the quartet had to end with Take Five .
Jump to 1975. The Paul Desmond Quartet is playing for a few days in the Bourbon Street jazz club in Toronto, with Ed Beckert on guitar. The Paul Desmond Quartet Live (1976) is the resulting album. Finishing with… correct! But don't expect a copy of the original version.
Concertzender Live – a programme by Jaap van de Klomp
Paul Desmond soundalike
In June 2014 in the Zeeuws Museum in Middelburg I happened to hear a performance by a Dutch alto saxophonist. I can't remember the man's name, but he was from early on a great fan of Paul Desmond. He wanted to sound like that but exactly so. For years he searched for the right instrument, mouth piece and reed. And he finally succeeded in copying the light cool tone of the alto sax player, of which he was very proud. Accompanied by a recorded track of a piano trio, via loudspeakers, he played Desmond's repertoire note for note, including the solos. Strange.
BZ