The music choices of Michel Banabila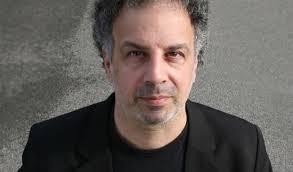 Our new programme The World is my Oyster starts on Friday 30 October 22:00 -23:00 CET with music selected by Michel Banabila.
The World is my Oyster brings you music selected by well-known people from the world of music, art and media. They present the music that has influenced them personally and talk about the reasons for their choices.
The programme with Michel Banabila was recorded in the living room next to his studio. He talks together with Maxim Chapochnikov about his experiences with world-music and about the music that has inspired him during his music career. He also plays some of the most influential pieces. It is interesting to note that Banabila has primarily chosen music that features the human voice, ranging from the indistinct shortwave radio samples made by Holger Czukay to the striking vocal performances of Sussan Deyhim.
For more information refer to our programme guide