The South African marimba band Abakuvi in Concertzender Live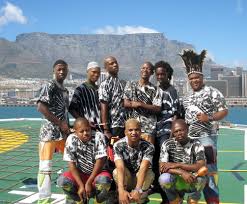 Friday 29th April at 20:00 a broadcast by Abavuki, who played during the Haarlemmerhout, Haarlem 21st June 2015. A versatile group, the musicians sing a capella, play exciting marimbas and percussion and have a swinging brass section. Their influences are kwaito, jazz, traditional rhythms and also afrobeat.
With marimba's, percussion and brass instruments they blend their traditional African rhythms and melodies into a very modern sound. They blew the public away with their explosive, energetic performance and got everyone dancing very quickly .
Here's the programme guide