The world of Jeroen Bosch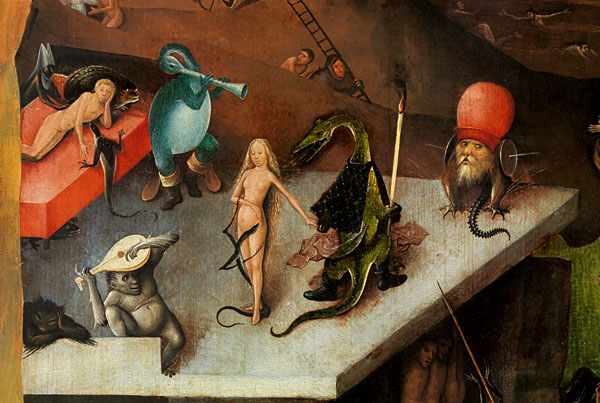 Documento starts the 3-part series The world of Jeroen Bosch on Monday 23 May at 19:00 CET. The series looks at the painter Jeroen (or Jheronimus) Bosch and the period in which he lived and has been made to commemorate the 500th anniversary of his death.
The series illustrates the links between the fantastic images in his paintings and the music with which he was associated.
Jeroen Bosch was not only a revolutionary painter but was also a member of the  Illustrious Brotherhood of Our Blessed Lady, an organisation that gave him the opportunity to work for Philips II and the royal court in Brussel.
You can hear music that is associated with these places such as music from the choir books of Den Bosch and music written by the Flemish Polyphonists.
Alamire
Part 1 looks at the Illustrious Brotherhood of Our Blessed Lady. The members of this brotherhood also included Petrus Alamire who was responsible for some of the manuscripts in the choir books of Den Bosch and in the Chigi Codex.
Broadcasts:
The world of Jeroen Bosch part 1: Monday 23 May 2016, 19.00 – 20.00 CET
The world of Jeroen Bosch part 2: Monday 30 May 2016, 19.00 – 20.00 CET
The world of Jeroen Bosch part 3: Monday 6 June 2016, 19.00 – 20.00 CET
Click here for the playlist for part 1