Viola de Hoog in Geen dag zonder Bach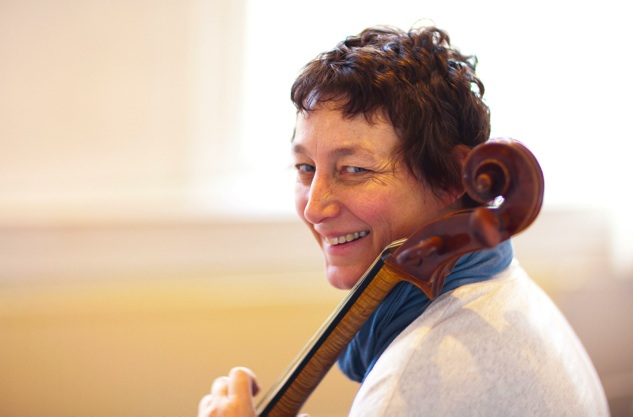 Geen dag zonder Bach between 1300 and 1400 on Wednesday 3rd December will be portraying the cellist Viola de Hoog. She's recently released a cd of JS Bach's complete Cello Suites..
On the cd Viola de Hoog plays an original baroque cello dating from 1750 by Guadagnini and a 5 string cello for the 6th Suite.
In Geen dag zonder Bach on Wednesday 3rd December she'll be playing Suites Nr 2 and 6, plus a Sinfonia from Cantata BWV 209 accompanied by the Ensemble Schonbrunn.

The makers of Geen dag zonder Bach are organising a Café Zimmermann for Viola de Hoog, which will be held on Saturday 24th January 2015 in the Pieterskerk Utrecht.
More information will be available via this site, the Newsbriefs or our Facebook page.
.
Broadcasts:
Wednesday 3 december 2014, 13.00 – 14.00 uur
Wednesday 10 december 2014, 13.00 – 14.00 uur
Click here for programme information.