Vox Luminis and Hopkinson Smith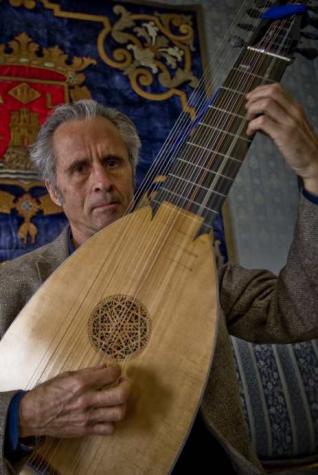 On Sunday 9 March (15:00-17:00) we will broadcast the concerts by the vocal ensemble Vox Luminis and the lutist Hopkinson Smith that were recorded during the Festival of Early Music in Utrecht in 2013.
Vox Luminis with Lassus and Lasso
The concert by Vox Luminis features the wide range of music that was composed by Roland de Lassus, who was also known as Orlando di Lasso. The eleven singers of Vox Luminis are accompanied by Masato Suzuki on harpsichord and Jurgen De bruyn on the lute.
Hopkinson Smith
The renowned lutist Hopkinson Smith gave a night concert during the festival. The programme was called 'Dowlands Europa' and featured music by Robert Ballard and G.G. Kapsberger as well as John Dowland.
The concert ended with a unique improvisation by the master!
Broadcasts:
Sunday 9 March 2014, 15.00 – 17.00
Monday 17 March 2014, 11.00 – 13.00