What's playing ?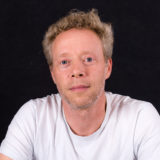 Dear Listeners, you're very familiar with it: too much choice ! It can easily happen because of the overwhelming media choice at home. NPO, Spotify, Radio 4, Netflix all offer attractive small media chunks. And that doesn't even include the less easily digestible fare: the longreads and the podcasts by NRC, the Correspondent and the Groene.
So what to do with your spare time? I have a solution for you even though it will cause you yet more choice stress: Lotte Lenya. We're currently broadcasting a superb radio documentary about her. It's a two part series and made by our American programme maker and pianist Guy Livingston.
The documentary tells the story of the Austrian-American actress and singer Lotte Lenya. You'll hear about Berlin in the 20's, her relationship with Kurt Weill and New York in the 50's. Guy uses unique material: the basis is recently digitalised interviews with Lenya. This time lots of words on the Concertzender, but we're happy to make an exception ! The documentary is financially supported by the Kurt Weill Foundation from New York, and broadcast from there.
When?
American Highways: Lotte Lenya
Part 1 was broadcast on Friday 12th October and you can hear it here:
Part 2 will be broadcast on Friday 19th October at 18.00.
https://www.concertzender.nl/programma/american_highways_466917/
So, have you already decided ? Going to listen? Or will it be a Netflixbinge? I'm intrigued…
Sem de Jongh, directeur Concertzender