Michiel Borstlap in Het Klankcafé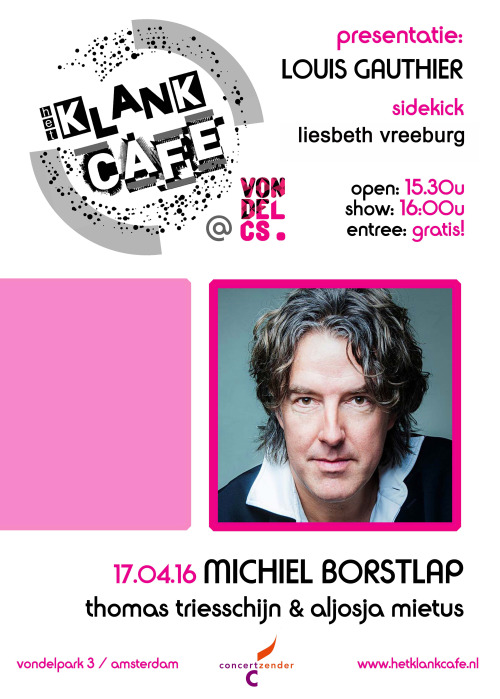 Jazzpianist Michiel Borstlap, the recorder player Thomas Triesschijn, harpsichordist Aljosja Mietusen and artist John Oosting are our guests in Het Klankcafé on Sunday 17 April.
You can be present at the recording.
The recording of Het Klankcafé takes place in VondelCS (Vondelpark 3, Amsterdam). The venue opens at 15.30 and the recording takes place from 16.00-17.00 uur. Entrance is free!