America, land of the free?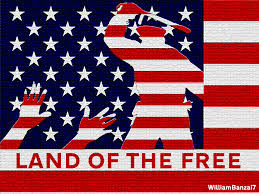 AMERICAN HIGHWAYS #74: REFUGEE COMPOSERS  3-2 18:00 uur.These are troubled times, and given recent events, I wanted to highlight the amazing contribution refugees have made to American music in the last century. From Bartok and Kurt Weill up to Tania Léon and Gloria Estefan, as well as the younger generation of Kinan Azmeh: here is music that will entrance you, delight you, sadden you.
In addition to my usual research, I put out a call for suggestions on Facebook a few days ago, and got a tremendous reaction – so many composers whom I didn't realize were refugees, and so many great musicians I hadn't previously heard! So this evening will be followed by more broadcasts on the same theme.
More at GuyLivingston.com/radioplaylist: https://www.concertzender.nl/programma/american_highways_368239