Gaudeamusweek 2007 VI: Ens.Conservatorium A'dam
7 september 2007, Het Muziekgebouw aan het IJ, Amsterdam
Het vioolconcert opnieuw gedefinieerd.
Over het stuk van :
Tillvaratagna effekter is a redefinition of the concept "violin concerto", taking as its point of departure a minimalist tradition, but sampling freely from music history and not letting itself be bound by any genre. It is life-loving and shamelessly hedonistic, yet strictly structured music.
The title of the work translates, very roughly, to Lost and Found, and the music concerns itself with transformations of something well-known into something unknown: Melodies get stuck or are played simultaneously at different speeds; scales keep ascending beyond all reasonability; musical practices get exaggerated and distorted.
This hour-long work consists of one movement in each major and minor key, and a final movement going through all the 24 keys.
In het opname verslag nog het volgende detail: … 6 elektrische gitaren, elk met verscheidene effectpedalen (er moeten dus voldoende stroompunten voor de netvoedinkjes op het toegevoegde podium zijn) 2 elektrische basgitaren pauken (5 stuks!!, neemt veel plaats in).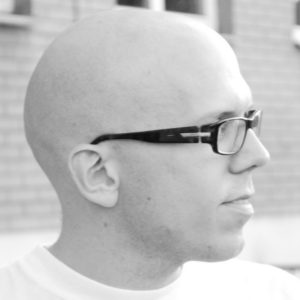 Fabian Svensson
Tillvaratagna effekter – 25 unfettered movements for violin and electric guitar ensemble (2006) 1) Badinerie 2) Habanera 3) Fractals 4) The Spring of Rites 5) Like Horns 6) Crescendo 7) Contemporary Music 8) A River Gathering 9) Pizzicato 10) Glissando 11) Octaves 12) Swedish Export 13) Intermezzo 14) Misconceived Fate 15) Aria 16) Unison 17) Miniature 18) Violin Concerto 19) Haiku 20) KV. 550 21) Timpani 22) Alla turca 23) Scales 24) Untitled 25) Finale
Fabian Svensson (se 1980)
Ensemble van het Conservatorium van Amsterdam o.l.v. Jos Zwaaneneburg