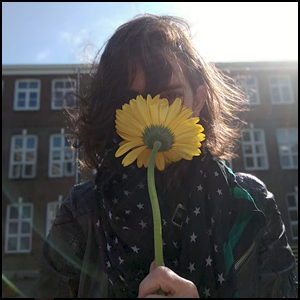 Photo Editor – Anna Charalampidi
Anna Charalampidi is an artist and a photographer from Greece currently based in The Hague. In 2019 she graduated from the Royal Academy of Arts in The Hague and her first studies were in the field of cinematography.
Photography, collage and video are her mediums but her passion lies on the editing part of images were she manipulates them both digitally and with her own hands because it is there where she finds the freedom to experiment more and express herself unconditionally.
Her work has been presented in several exhibitions both in Greece (Athens) and in the Netherlands while her commission works include humanitarian NGO's like the Institute of Justice and Peace.