Inventions for Radio #3: Jan Jelinek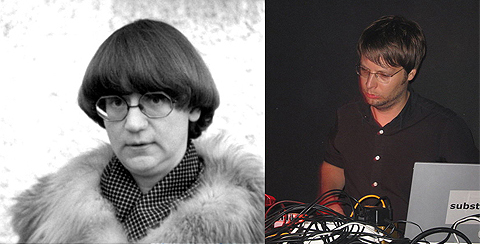 Donderdag 26 januari staat in deze derde aflevering van Inventions for Radio de uit Berlijn afkomstige elektronisch muzikant en 'Faitiche' labeleigenaar Jan Jelinek centraal.
NAAM: Jan Jelinek.
DISCIPLINE(s): Elektronisch muzikant – Labeleigenaar
TITEL: The work of Ursula Bogner
Concept:
'In the late 1960s, Ursula Bogner started to record her own music on reel-to-reel tapes. With some of these titles, we only found individual tracks of pieces recorded on a four-track-recorder – in these cases, I had to recombine the separate tracks to recreate the original piece.
Unfortunately, I could not involve Ursula Bogner in the mixing process as she passed away in 1994. Invoking the original's authenticity might seem insensitive, yet there was no other way to release them in their entirety.
Ultimately, only three of the tracks featured on this CD/LP are such 'reworkings'. All other titles were taken straight from the original reels. Covering a fairly short period of her creative career, they also convey a peculiar coherence in both form and content. A coherence that reflects her accessible, rhythmic and sometimes even 'poppy' side. Naturally, my own preference played a part in the selection process. All my personal favourites made it on the CD/LP, and whenever I listen to this collection, I invariably succumb to the titles' light-hearted nonchalance. This might leave many hours of undiscovered gems, but a further compilation is already in the works.
My thanks go out to the Bogner family, especially Sebastian Bogner, who was generous enough to grant me access to the reels and supply me with invaluable insights into his mother's life. I hope that listeners will enjoy the same exhilaration I experienced on discovery of Ursula Bogner's music.' (Jan Jelinek)
Kijk voor meer info in de programmagids.