Maurice Steger speelt Giuseppe Sammartini in Oude Muziek Actua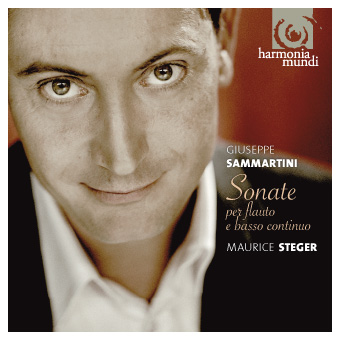 Aandacht voor een nieuwe en opmerkelijke CD uit de wereld van de oude muziek. In deze aflevering: Giuseppe Sammartini. Sonate per flauto e basso continuo. Maurice Steger, blokfluit. (label: Harmonia Mundi).
van de label:
His brother, Giovanni Battista, was one of the fathers of the modern symphony; like him and like their father Alexis de Saint-Martin, Giuseppe Sammartini was a virtuoso oboist. But he chose to make his career at the court of the Prince of Wales, in London. Surrounded by a group of exceptional musicians, Maurice Steger gives us a chance to discover seven of his sonatas for recorder and continuo which, though composed in England, clearly proclaim their Italian origins! A treat for the ears, and a dazzling display of virtuosity.
Samenstelling: Frank de Munnik
Oude Muziek Actua, donderdag 24 januari, 18.00-19.00