Orlando di Lasso's swansong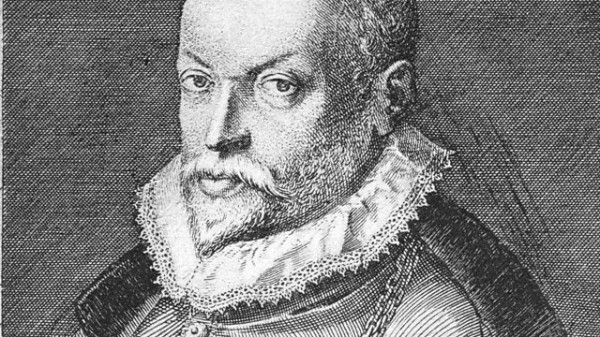 From March 30th, we will be broadcasting the miniseries 'Orlando di Lasso's swansong' in three episodes of Documento.
Central to this is the three-part cycle 'Lagrime di San Pietro' of spiritual madrigals by Orlando di Lasso (ca.1532-1594).
Shortly before his death, the originally Belgian composer wrote the 'Lagrime di San Pietro'.
It is therefore also called his swan song;
he was then 62 years old.
At that time, according to his friend and court physicist, he was suffering from 'Melancholia hypochondrica'.
And his wife wrote in a letter that Lassus suffered from hallucinations.
'Lagrime di San Pietro' is a three-part cycle of 20 spiritual madrigals and a closing motet.
In this three-part miniseries, we end each episode with a part from this cycle.
We also cover other works by this gifted composer who, at the end of the Renaissance, already gave a lot of space to expression, which would eventually become decisive for the Baroque.
The first episode on Thursday 30 March starts with Di Lasso's Stabat Mater.
This work is performed by Westminster Cathedral Choir conducted by
Stephen Cleobury.
The Huelgas Ensemble conducted by
Paul van Nevel performs the 'Lagrime di San Pietro'.
Part 1: Thursday, March 30th, 2023, 9:00 PM – 10:00 PM
Part 2: Thursday, April 6nd, 2023, 9:00 PM – 10:00 PM
Part 3: Thursday, April 20th, 2023, 9:00 PM – 10:00 PM