Concertzender Actueel
Wekelijkse actualiteiten, met CD van de week, de concertagenda en interviews met gasten. Presentatie: Pauline Verburg
Interview
---
Marcos Baggiani vertelt over het Trytone Festival. Trytone is een muzikantencollectief dat al twintig jaar avontuurlijke muziek maakt. Muziek met een grote variëteit aan stijlen binnen het gebied van de jazz en improvisatie, soms in combinatie met elementen uit niet-westerse en/of hedendaagse gecomponeerde muziek. Het Trytone Festival, waarin die muziek te horen is, bestaat dit jaar 20 jaar en dat wordt gevierd van vrijdag 18 januari t/m zondag 20 januari in het Bimhuis, Splendor en De Ruimte in Amsterdam.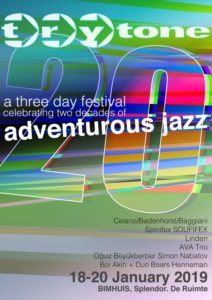 ---
Playlist
---
Willem Frederik Bon – Petite Trilogie
gespeeld door Peter Masseurs & organist Leo van Doeselaar
---
CD van de Week
The Atlantic Trio en Maarten Koningsberger
Maurice Ravel – Cinq Mélodies Populaires Greques:
Le Réveil de la Mariée
Là bas, vers l'église
Quel galant m'est comparable?
Chanson des cueilleuses de lentisques
Tout gai!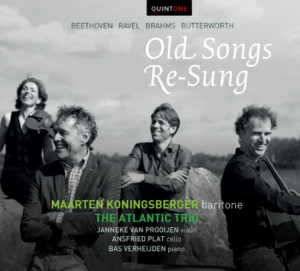 ---
Robert Schumann – Ich Grolle Nicht
Maarten Koningsberger en het Matangi Kwartet
---
Joost Lijbaart en Sanne Rambags – After silence
---
Joost Lijbaart en Sanne Rambags – Listen to the sound of the forest
---
Pyotr Ilyich Tchaikovsky – Pique Dame
gespeeld door het Mariinsky orkest olv. Valeri Gergiev
---
Johann Sebastian Bach – Concert voor 4 clavecimbels en strijkers in a klein deel II Largo en deel III Allegro
---
Delen uit het Russisch Requiem
het koor van de Cathedrale St Alexandre Nevski uit Parijs
---
O Magnum Mysterium
Ensemble Officium olv. Wilfried Rombach
---
Sanne Rambags, Sjoerd van Eijck en Koen Smits – Mudita
---
Giovanni Pierluigi da Palestrina – Stabat Mater
Uitgevoerd door het Britse vocaal ensemble The Cardinall's Musick
---
Joachim Badenhorst, Guillermo Celano en Marcos Baggiani – Inferno baby
---
Duarte Lobo – Missa pro defunctis a ocho: Offertorium Sanctus Benedictus
door Vocaal Ensemble Multiple Voice
---
Niccolo Piccini – Cesare in Eggito Tergi le belle lagrime
---
Georg Friedrich Händel – Radamisto: de Ouverture, Cavatina, Recitatief en Aria
door het Freiburger Barockorchester olv. las Maggaggan
---
het Nizar Rohana Trio – Safsaf abiyad
---
Henry Purcell – Cold Song 
The Kings Musick, Alfred Deller, Maurice Bevan
---
De Musea
Het Catharijneconvent, Utrecht.
Tentoonstelling: Relieken.
Te zien t/m 3 februari.
Muziek: O Magnum Mysterium.
Uitvoerenden: Ensemble Officium olv. Wilfried Rombach.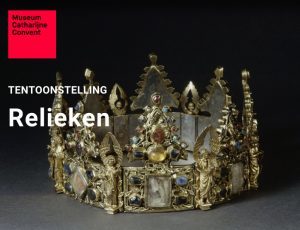 Samenstelling: