Concertzender Actueel
Vandaag zijn viooltalenten Isobel Warmelink en Zohra Jogerius te gast ivm. het Nederlands Vioolconcours. Verder: nieuwe cd's, museum- en filmtips, jazz, Liszt Utrecht, livestreamings etc.
Optreden
Het Nederlands Vioolconcours is afgelopen zaterdag van start gegaan in Utrecht. Bij Actueel vanmiddag zijn twee deelnemers te gast: Isobel Warmelink (Oscar Back) en Zohra Jongerius (Davina van Wely). Isobel speelt delen uit de tweede Partita van J.S. Bach en Zohra speelt de Cadenza van Krysztof Penderecki.
Beide violisten bespelen een instrument van het Nationaal Muziekinstrumenten Fonds.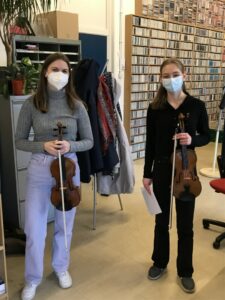 Isobel Warmelink en Zohra Jongerius
Nederlands Vioolconcours Livestream
Muziekinstrumenten Fonds (NMF)
Playlist
The Suite – thema Downton Abbey, Chamber Orchestra of London
Duo Gurdjieff/De Hartmann – Persian Song uit: Asian Songs and Rhythms, 1st series.
Jeroen van Veen, piano CD Gurdjieff/De Hartmann Complete werken – Jeroen van Veen
Henriëtte Bosmans – Strijkkwartet, Allegro Molto Moderato
Belinfante Quartet
Silje Nergaard – Be Still My Heart, van: album Japanese Blue
Silje Nergaard, zang. Espen Berg, piano
Slow Train – Michael Flanders en Donald Swann  Tentoonstelling Europalia Brussel
Zohra Jongerius, viool
Krysztof Penderecki – Cadenza voor viool solo
Isobel Warmelink, viool
J.S. Bach – Sarabande en Gigue uit: Partita II, BWV 1004 in d-klein
Hildegard von Bingen – O magne pater'. Le Concert Idéal olv. Marianne Piketty
Orewoet Holland Baroque in Veere
Astor Piazzolla – Verano Porteno uit: Cuatro Estaciones Porteñas
Libero Ensemble; Sarah Kapustin, viool. cd: Seasons.
Hendrik Andriessen – Magna res est amor
Murni Suwetja, sopraan; Gonny van der Maten, orgel. Podcast Magna Res est Amor
Astor Piazzolla – Verano Porteno Zomer uit vier jaargetijden
Sarah Kapustin, viool. cd: Seasons
Hildegard von Bingen – O magne pater. Le Concert Idéal olv. Marianne Piketty
Franz Liszt – Tarantella uit: Venezia e Napoli. Igor Roma, piano
Georg Philipp Telemann – Ouverture Burlesque in Bes groot
Akademie für alte Musik Berlin olv. Bernhard Forck
Julie Hjetland – Ridderen og Jomfruen, album Ræk mig Faklen
Julie Hjetland, zang. Folkkwartet Basco
Post-Catholic Waltz – album Puerta. Jorge Rossy, Robert Landfermann, Jeff Ballard
Johann Sebastian Bach –  eerste deel uit Orgelsonate in d klein in bewerking voor 2 violen, fagot en klavecimbel. Apollo Ensemble
The Lord of the Rings – The Riders of Rohan uit The Two Towers
City of Prague Philharmonic Orchestra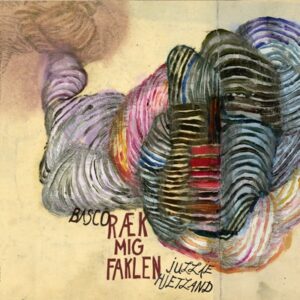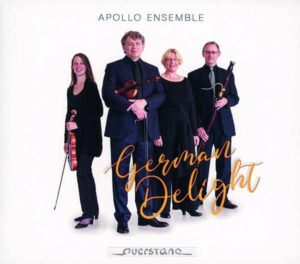 Samenstelling: